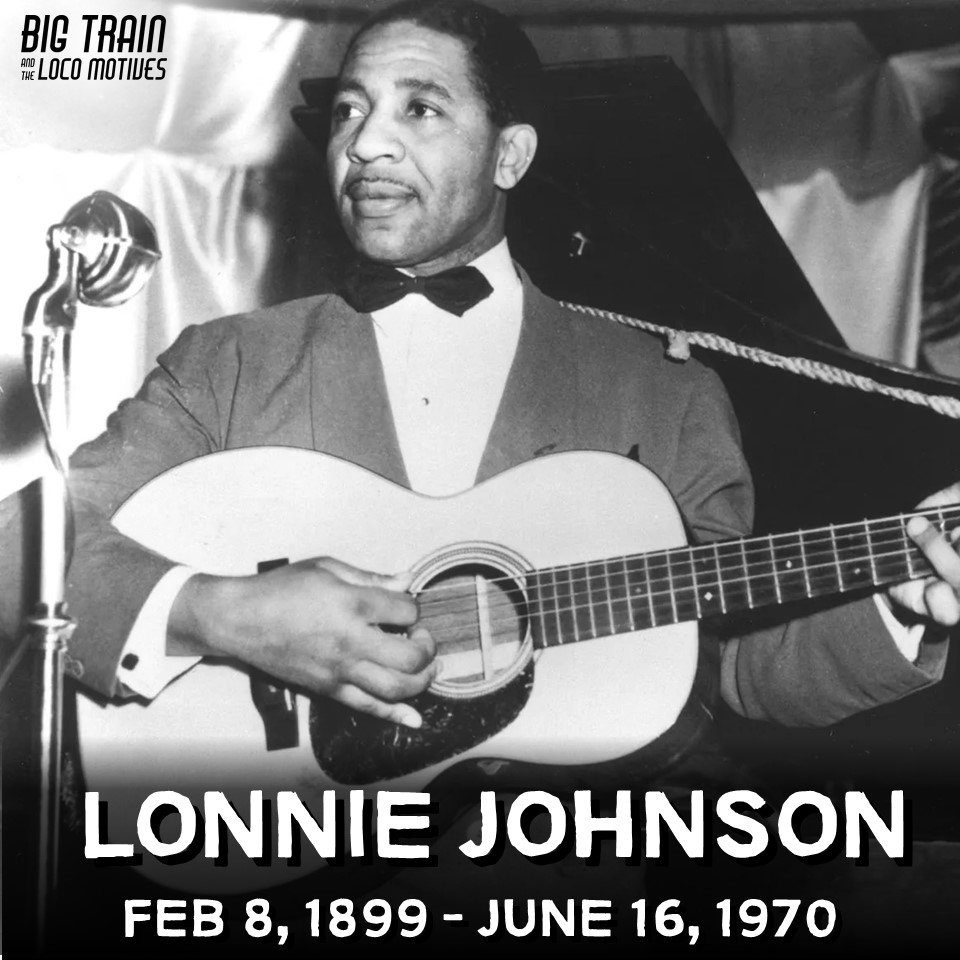 HEY LOCO FANS – Lets wish was a pioneer of blues and jazz guitar Lonnie Johnson happy birthday! He was born on this day in 1899. Johnson's early recordings are the first guitar recordings that display a single-note soloing style with string bending and vibrato. Johnson pioneered this style of guitar playing on records, and his influence is obvious in the playing of Django Reinhardt, T-Bone Walker and virtually all electric blues guitarists.
Johnson was born in New Orleans, Louisiana, and raised in a family of musicians. He studied violin, piano and guitar as a child and learned to play various other instruments, including the mandolin, but he concentrated on the guitar throughout his professional career. He recalled, "in my family you'd better play something, even if you just banged on a tin can."
In 1925, Johnson entered and won a blues contest with the prize being a recording contract with Okeh Records. To his regret, he was then tagged as a blues artist and later found it difficult to be regarded as anything else. He later said, "I guess I would have done anything to get recorded – it just happened to be a blues contest, so I sang the blues."
Johnson's compositions often depicted the social conditions confronting urban African Americans ("Racketeers' Blues", "Hard Times Ain't Gone Nowhere", "Fine Booze and Heavy Dues"). In his lyrics he captured the nuances of male-female love relationships in a way that went beyond Tin Pan Alley sentimentalism. His songs displayed an ability to understand the heartaches of others, which Johnson saw as the essence of his blues.
Johnson relocated to Canada in the mid 60s. In March 1969 he was hit by a car while walking on a sidewalk in Toronto and was seriously injured. He never fully recovered but was able to return to the stage for one performance at Massey Hall on February 23, 1970, walking with the aid of a cane, to sing a couple songs with Buddy Guy.
Johnson died on June 16, 1970.
In 1917, Johnson joined a revue that toured England, returning home in 1919 to find that all of his family, except his brother James, had died in the 1918 influenza epidemic.

He and his brother settled in St. Louis in 1921, where they performed as a duo. Lonnie also worked on riverboats and in the orchestras of Charlie Creath and Fate Marable.