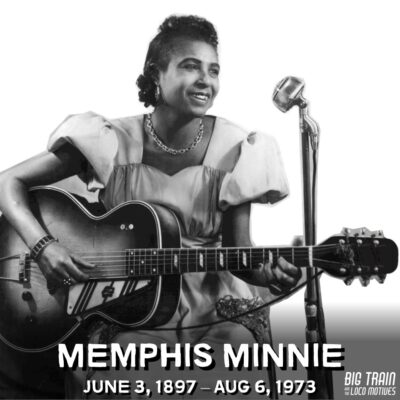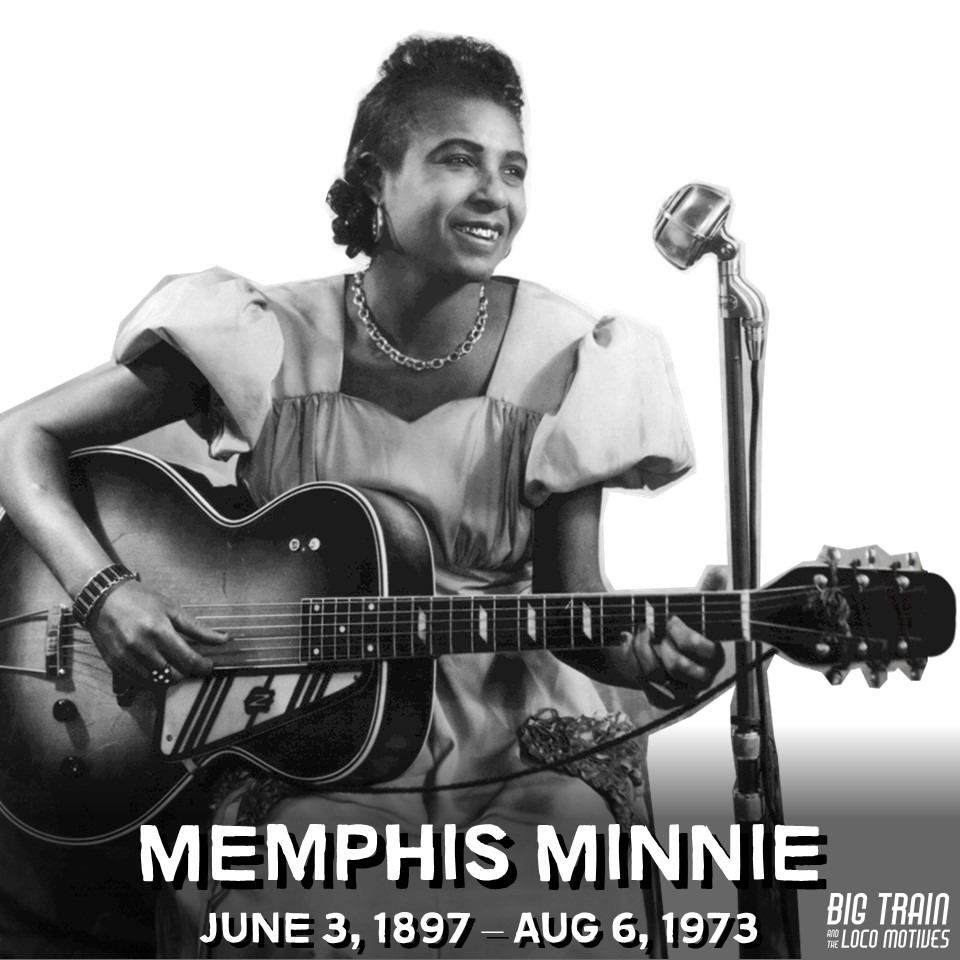 HEY LOCO FANS – Happy BDay to Memphis Minnie born June 3, 1897. The most popular and prolific blueswoman outside the vaudeville tradition, she earned the respect of critics, the support of record-buying fans, and the unqualified praise of the blues artists she worked with throughout her long career.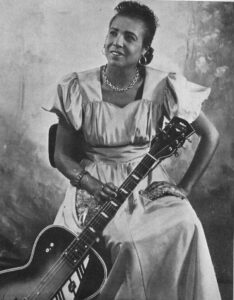 Lizzie Douglas, known as Memphis Minnie, was a blues guitarist, vocalist, and songwriter whose recording career lasted for over three decades. She recorded around 200 songs, some of the best known being "Bumble Bee", "Nothing in Rambling", and "Me and My Chauffeur Blues". Despite her Southern roots and popularity, she was as much a Chicago blues artist as anyone in her day. Big Bill Broonzy recalls her beating both him and Tampa Red in a guitar contest and claims she was the best woman guitarist he had ever heard.
Tough enough to endure in a hard business, she earned the respect of her peers with her solid musicianship and recorded good blues over four decades for Columbia, Vocalion, Bluebird, OKeh, Regal, Checker, and JOB.
She also proved to have as good taste in musical husbands as music and sustained working marriages with guitarists Casey Bill Weldon , Joe McCoy, and Ernest Lawlars. Their guitar duets span the spectrum of African-American folk and popular music, including spirituals, comic dialogs, and old-time dance pieces.
Memphis Minnie's best work consisted of deep blues like "Moaning the Blues." More than a good woman blues guitarist and singer, Memphis Minnie holds her own against the best blues artists of her time, and her work has special resonance for today's aspiring guitarists.