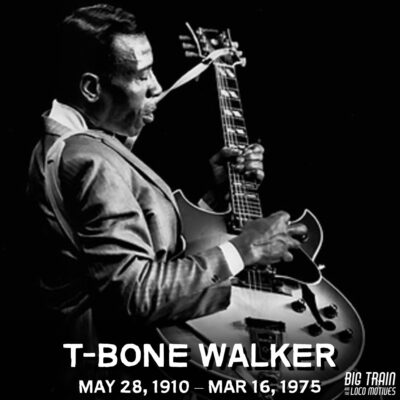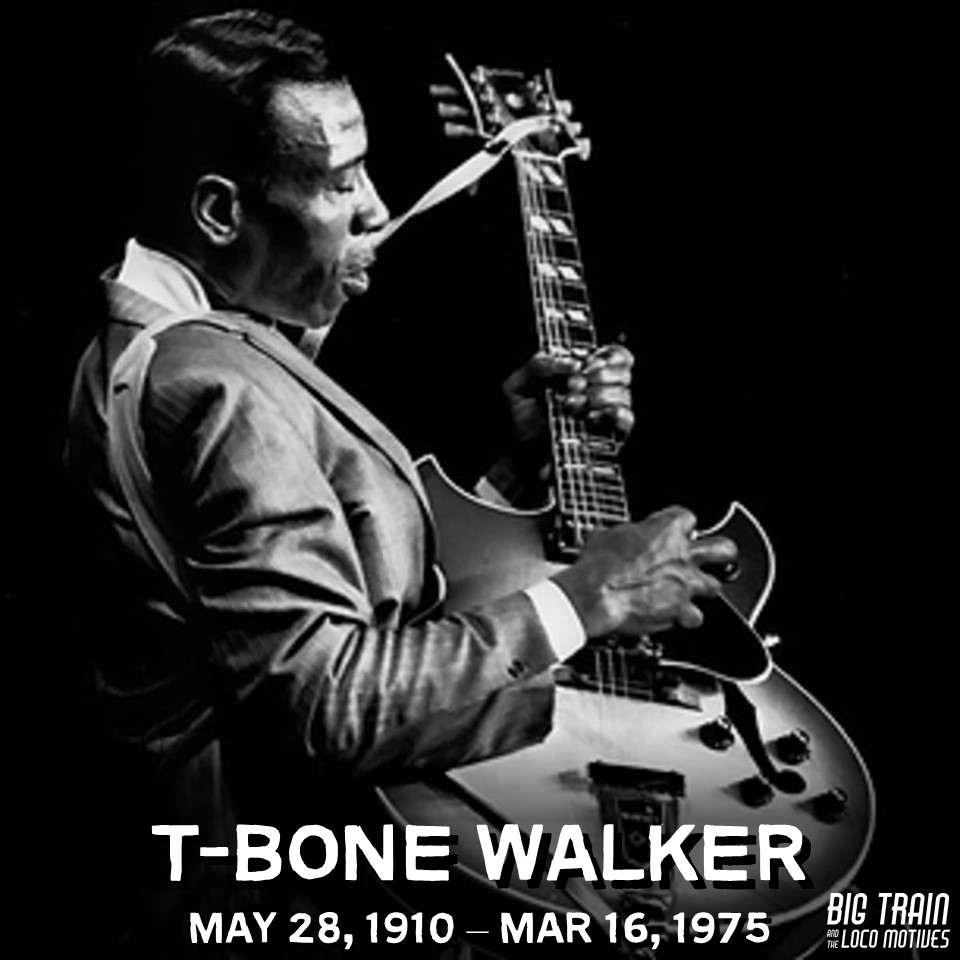 HEY LOCO FANS – It's May 28 so let wish a Happy Birthday to T-Bone Walker! He was an influential pioneer and innovator of the jump blues sound.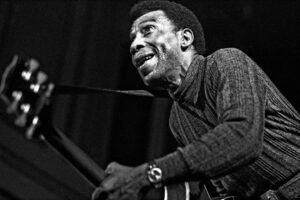 Modern electric blues guitar can be traced directly back to this Texas-born pioneer, who began amplifying his sumptuous lead lines for public consumption circa 1940 and thus initiated a revolution so total that its tremors are still being felt today.
Few major postwar blues guitarists come to mind that don't owe T-Bone Walker an unpayable debt of gratitude. B.B. King has long cited him as a primary influence, marveling at Walker's penchant for holding the body of his guitar outward while he played it. Gatemouth Brown , Pee Wee Crayton , Goree Carter , Pete Mayes , and a wealth of other prominent Texas-bred axemen came stylistically right out of Walker during the late '40s and early '50s.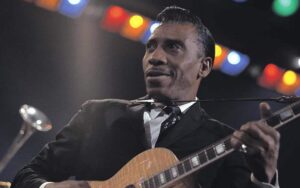 Walker's nephew, guitarist R.S. Rankin, went so far as to bill himself as T-Bone Walker, Jr. for a 1962 single on Dot, "Midnight Bells Are Ringing" (with his uncle's complete blessing, of course; the two had worked up a father-and-son-type act long before that). Born Aaron Thibeault Walker, he was a product of the primordial Dallas blues scene. His stepfather, Marco Washington, stroked the bass fiddle with the Dallas String Band, and T-Bone followed his stepdad's example by learning the rudiments of every stringed instrument he could lay his talented hands on.
One notable visitor to the band's jam sessions was the legendary Blind Lemon Jefferson . During the early '20s, Walker led the sightless guitarist from bar to bar as the older man played for tips. In 2018 Rolling Stone magazine ranked him number 37 on its list of "The 100 Greatest Guitarists of All Time".