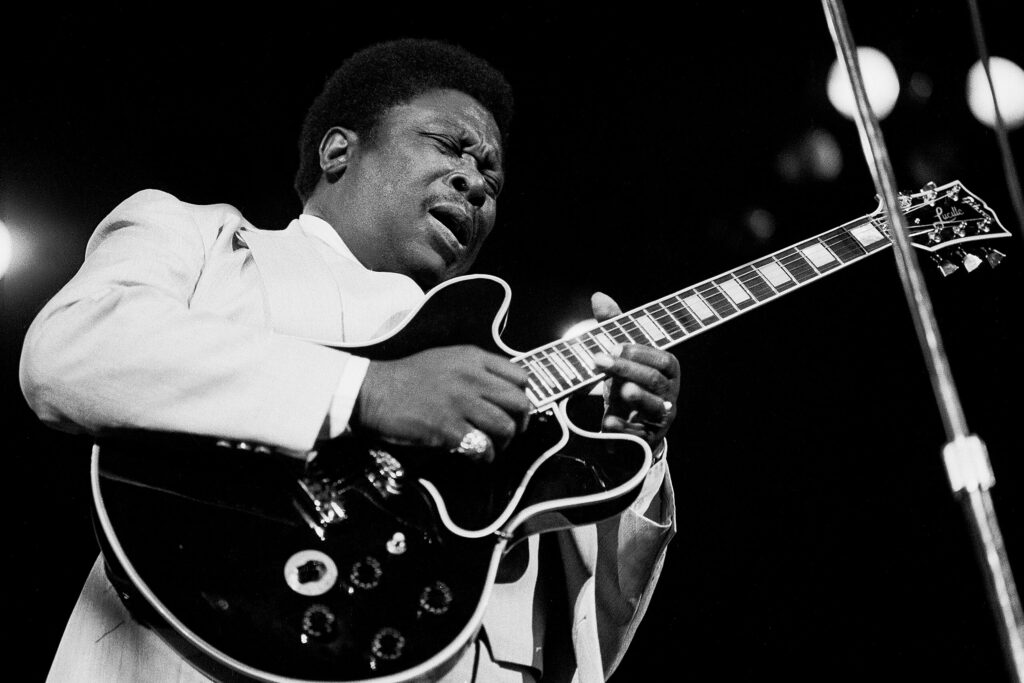 "Blues is a tonic for whatever ails you. I could play the blues and then not be blue anymore."
B. B. King
Every song we play gives homage to the Mississippi Delta Juke Joint, the Texas Roadhouse, and the Chicago Blues Club. Everything flows from there.
But a night with Big Train and the Loco Motives will never be like other bands where it's the "same songs, different order." Each night with Big Train and the Loco Motives is unique. Different songs, different players, different audience. Each night really is a case of "let's play it by ear".
Muddy Waters
Baby Please Don't Go
I'm Ready
Mother Bad Luck Child
Got My Mojo Working
Hoochie Coochie Man
I Just Want To Make Love To You
John Lee Hooker
Little Wheel
Bang Bang Bang Bang
Mean Woman Blues
Think Twice Before You Go
Slim Harpo
Got Love If You Want
Bo Diddley
You Can't Judge a Book
Before You Accuse Me
Eric Clapton
I've Been Down So Long
Further On Up Road
I'm Tore Down
Tab Benoit
29 Ways
Gone Too Long
I Put A Spell on You
Too Sweet for Me
Dirty Dishes
Too Many Drivers At The Wheel
Away Way Too Long
Stevie Ray Vaughn
Cold Shot
Honeybee
Life by The Drop
Close to You
Leave My Girl Alone
Johnny Rivers
Chicago Bound
Allman Brothers
Stormy Monday
Midnight Rider
Robert Johnson
Sweet Home Chicago
Crossroads
Big Sam Myers
Sleeping In the Ground
Elmore James
Dust My Broom
Freddie King
Big Legged Woman
Albert King
Everybody Wants To Go To Heaven
Drowning On Dry Land
Willie Dixon
I'm Built for Comfort
My Babe
Let Good Times Roll
Guitar Slim
You Give Me Nothin' But the Blues
James Cotton
Digging My Potatoes

Buddy Guy
Lucy Mae Blues
Lightnin' Slim
Rooster Blues
Anson Funderburg & Rockets
I Don't Want No Leftovers
Elvis Presley
Heartbreak Hotel
That's All Right Mama
All Shook Up
Big Train Originals
If One Is Good
I Ain't Skinny No More
My Baby Came Back
Cold Green Eyes
Baby Looks Good
Why Are You So Mean
I Know You Know
Heart of Stone
Lucky Man
Riot Down at Kmart
Bullet & Eddie
Cheerio
Big League Robert
Prairies Fertile
Chuck Berry
Rockin' and a Reelin'
Junior Wells
Messin' With The Kid
Hank Williams
Mind Your Own Biz
Wilson Pickett
Mustang Sally
BB King
Playin' W/ My Friends
Jim Croce
Roller Derby Queen
Atlanta Rhythm Section
Spooky
Jerry Lee Lewis
Whole Lotta Shakin'
Howlin' Wolf
The Killin' Floor
Johnny Jones
Girlfriend Blues
Albert Collins
I Ain't Drunk, I'm Just Drinking
Carl Perkins
Matchbox
Ray Charles
I Got A Woman
Fats Domino
I Hear You Knockin
Jimi Hendrix
Hey Joe
Tommy Tucker
Put On Your Hi Heel Sneakers
Sonny Boy Williamson
Keep It To Yourself
Checking Up On My Baby
Jimmy Reed
Take Out Insurance
T-Bone Walker
T-Bone Shuffle
Downchild Blues Band
I Know You're Lying
Buddy Holly
That'll Be the Day
Jack Ingram
Barbie Doll
James Taylor
Steam Roller Blues
Nitty Gritty Dirt Band
Glo-Coat Blues
Little Villiage
She Runs Hot
Bill Withers
Ain't No Sunshine
The Temptations
Ain't Too Proud to Beg
Sam Cooke
Bring it on Home
Another Saturday Nite
Under The Boardwalk
We are always scouring the archives and finding some of those old Delta gems and adding them to the set list. So this is far from a complete list of our current repertoire.