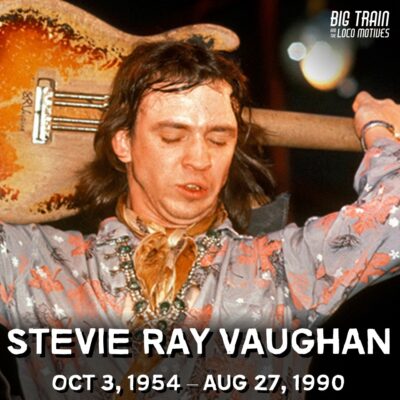 HEY LOCO FANS – Happy B'Day to blues immortal Stevie Ray Vaughan born Oct 3, 1954! The beauty of your music lives on.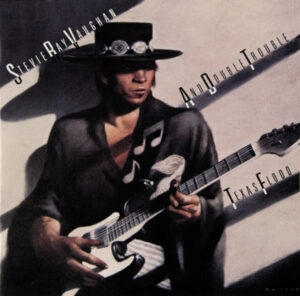 Although his mainstream career only spanned seven years, he is considered an icon and one of the most influential musicians in the history of blues music, and one of the greatest guitarists of all time.
Born and raised in Dallas, Texas, Vaughan began playing guitar at age seven, initially inspired by his elder brother, Jimmie Vaughan. In 1972, he dropped out of high school and moved to Austin, where he began to gain a following after playing gigs on the local club circuit. Vaughan formed the band Double Trouble in 1978 and established it as part of the Austin music scene; it soon became one of the most popular acts in Texas.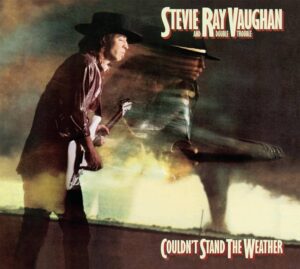 He was discovered by John Hammond, who helped sign Vaughan to Epic Records. Within months, they achieved mainstream success for the critically acclaimed debut album Texas Flood. He toured and recorded extensively through the 1980s.
During the majority of his life, Vaughan struggled with drug and alcohol addiction. He also struggled with the personal and professional pressures of fame and his marriage to Lenora "Lenny" Bailey. He successfully completed rehabilitation and began touring again with Double Trouble in November 1986.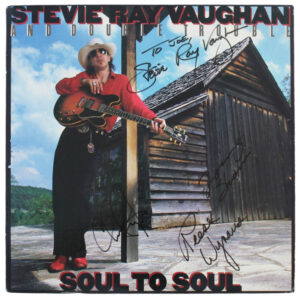 He became one of the world's most highly demanded blues performers, and he headlined Madison Square Garden in 1989 and the Beale Street Music Festival in 1990.
On August 27, 1990, Vaughan and four others were killed in a helicopter crash in East Troy, Wisconsin, after performing with Double Trouble at Alpine Valley Music Theatre. Vaughan's music continued to achieve commercial success with several posthumous releases and has sold over 15 million albums in the United States alone.
In 2003, David Fricke of Rolling Stone ranked him the seventh greatest guitarist of all time. Vaughan was posthumously inducted into the Rock and Roll Hall of Fame in 2015, along with Double Trouble bandmates Chris Layton, Tommy Shannon, and Reese Wynans.
Stevie Ray Vaughan Live @ Starwood Amph. Nashville, TN 09/06/1987