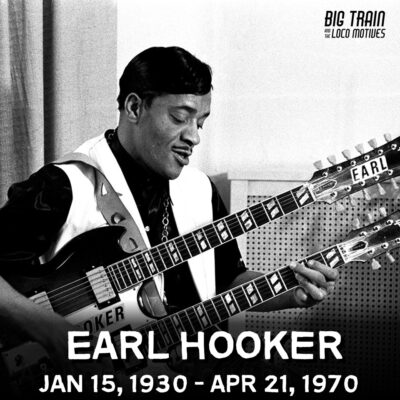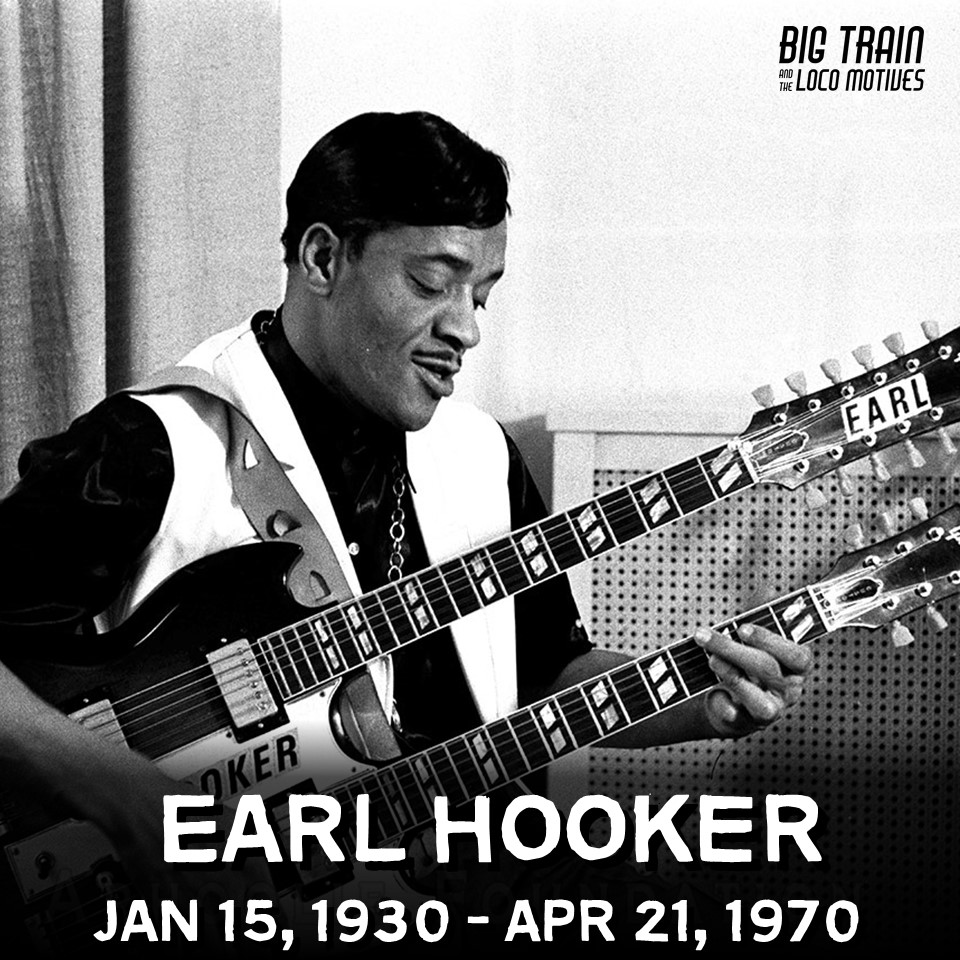 HEY LOCO FANS – Happy Birthday to the brilliant & highly influential Chicago blues slide guitar maestro Earl Hooker, born January 15, 1930!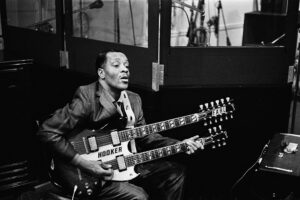 Earl Hooker was born in rural Quitman County, Mississippi, outside of Clarksdale. In 1930, his parents moved the family to Chicago, during the Great Migration of blacks out of the rural South in the early 20th century.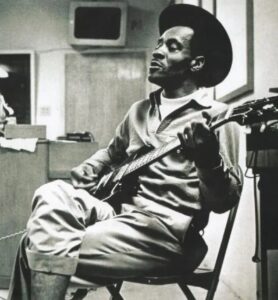 Considered a "musician's musician", he performed with blues artists such as Sonny Boy Williamson II, Junior Wells, and John Lee Hooker and fronted his own bands. An early player of the electric guitar, Earl Hooker was influenced by the modern urban styles of T-Bone Walker and Robert Nighthawk. He recorded several singles and albums as a bandleader and with other well-known artists.
His "Blue Guitar", a slide guitar instrumental single, was popular in the Chicago area and was later overdubbed with vocals by Muddy Waters as "You Shook Me".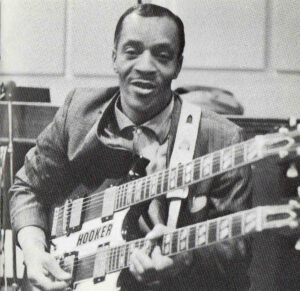 Earl Hooker was a flamboyant showman and picked the guitar with his teeth or his feet or played it behind his neck or between his legs. In a genre that typically shunned gadgetry, Earl Hooker was an exception. He experimented with amplification and used echo and tape delay, and a wah-wah pedal in 1968 to add a vocal-like quality to some of his solos.
In the late 1960s, Earl Hooker began performing on the college and concert circuit and had several recording contracts. Just as his career was on an upswing, he died in 1970, at age 40, after a lifelong struggle with tuberculosis. His guitar playing has been acknowledged by many of his peers, including B.B. King, who commented, "to me he is the best of modern guitarists. Period. With the slide he was the best. It was nobody else like him, he was just one of a kind".