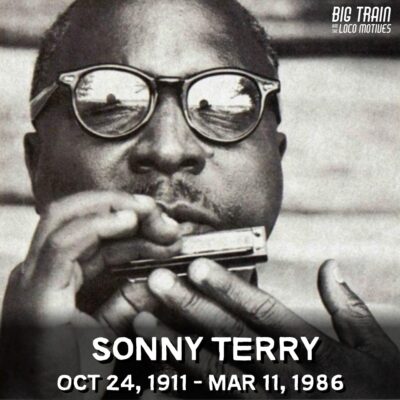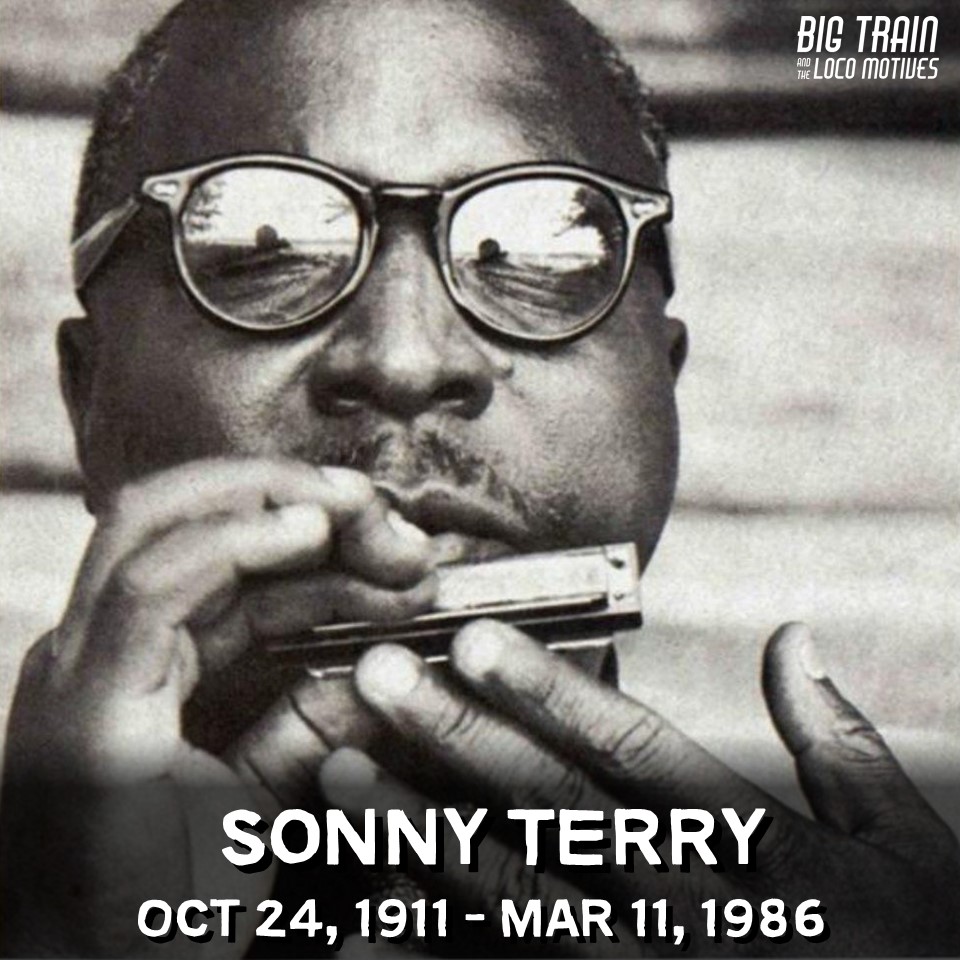 HEY LOCO FANS – Happy BDay to the man often cited as the greatest and certainly most famous of the acoustic blues harmonica players, Sonny Terry!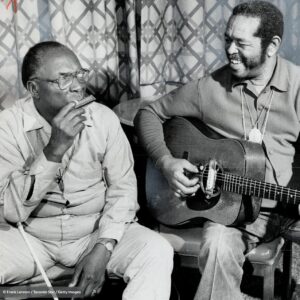 He was also famed for the exuberant whoops and hollers he worked into his blues numbers, fox chase imitations, and folk songs. Born Saunders Terrell in Greensboro, N.C., on Oct. 24, 1911, the blind harp virtuoso first recorded with Piedmont blues star Blind Boy Fuller in 1937, and did much of his best work with longtime partner Brownie McGhee, whom he met in 1939.
Terry also recorded with other accompanists including Woody Guthrie, Lightnin' Hopkins, and Johnny Winter in settings ranging from pure folk to rocking electric blues; he took his blues into such varied settings as the Carnegie Hall Spirituals to Swing concert, Broadway theater (notably a long-running role in "Finian's Rainbow"), commercial television, and even classical music – his first 78 rpm release for Columbia, recorded in 1938, was released in the label's classical series.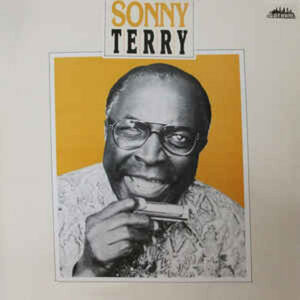 Like Brownie, he went through an early '50s blues band period in the New York studios, followed by extensive albums in the folk-blues vein and numerous tours together before the pair stopped speaking to one another and finally went their separate ways a few years before Terry's death on March 11, 1986, in Mineola, N.Y. Sonny Terry was a 1987 Blues Hall of Fame Inductee.