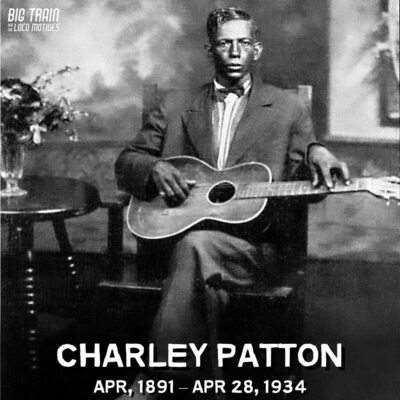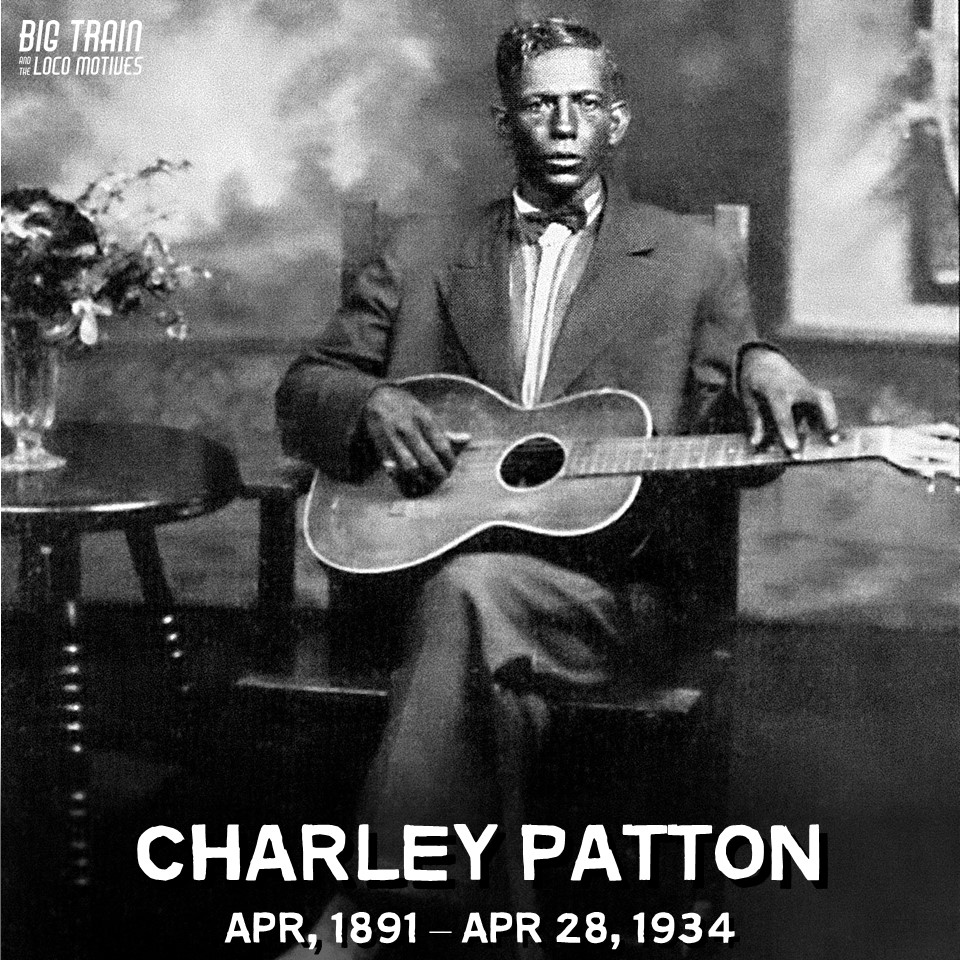 HEY LOCO FANS – We lost a legend today in 1934. If the Delta country blues has a convenient source point, it would probably be Charley Patton, its first great star. His hoarse, impassioned singing style, fluid guitar playing, and unrelenting beat made him the original king of the Delta blues. Much more than your average itinerant musician, Patton was an acknowledged celebrity and a seminal influence on musicians throughout the Delta.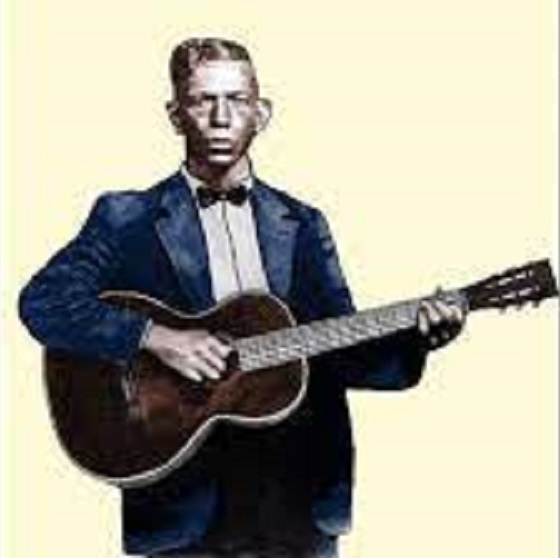 Rather than bumming his way from town to town, Patton would be called up to play at plantation dances, juke joints, and the like. He'd pack them in like sardines everywhere he went, and the emotional sway he held over his audiences caused him to be tossed off of more than one plantation by the ownership, simply because workers would leave crops unattended to listen to him play any time he picked up a guitar. He epitomized the image of a '20s "sport" blues singer: rakish, raffish, easy to provoke, capable of downing massive quantities of food and liquor, a woman on each arm, with a flashy, expensive-looking guitar fitted with a strap and kept in a traveling case by his side, only to be opened up when there was money or good times involved. His records—especially his first and biggest hit, "Pony Blues"—could be heard on phonographs throughout the South.
Although he was certainly not the first Delta bluesman to record, he quickly became one of the genre's most popular. Sleepy John Estes claimed he was the loudest blues singer he ever heard and it was rumored that his voice was loud enough to carry outdoors at a dance up to 500 yards away without amplification.
His vaudeville-style vocal asides—which on record give the effect of two people talking to each other—along with the sound of his whiskey- and cigarette-scarred voice would become major elements of the vocal style of one of his students, a young Howlin' Wolf . His guitar playing was no less impressive, fueled with a propulsive beat and a keen rhythmic sense that would later plant seeds in the boogie style of John Lee Hooker .
Charley Patton documentary