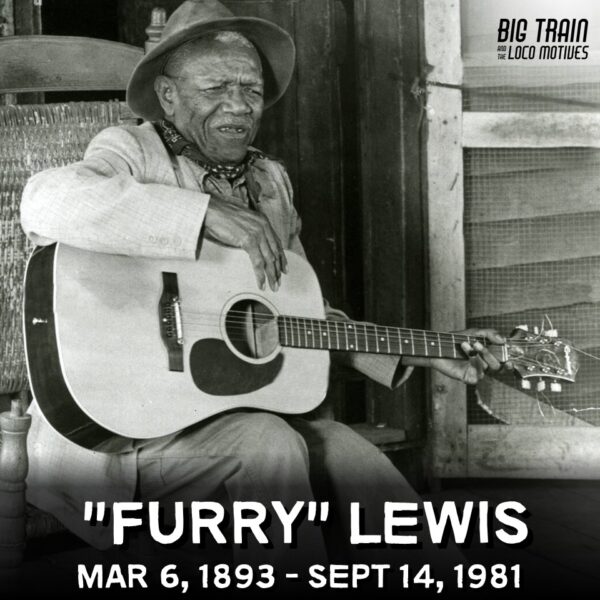 HEY LOCO FANS – Lets wish a big happy BDay to country blues guitarist "Furry" Lewis born this day in 1893 (or 1899).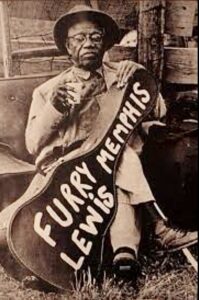 Lewis was born in Greenwood, Mississippi and his family moved to Memphis when he was seven. He acquired the nickname "Furry" from childhood playmates. By 1908, he was playing solo at parties, in taverns, and on the street.
Furry Lewis was the only blues singer of the 1920s to achieve major media attention in the '60s and '70s. One of the very best blues storytellers, and an extremely nimble-fingered guitarist into his seventies, he was equally adept at blues and ragtime.
Lewis made his first recordings in Chicago in 1927 and the following started recording in Memphis. He made many successful records in the late 1920s, including "Kassie Jones" and "Billy Lyons & Stack-O-Lee".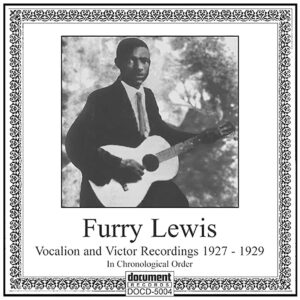 In his travels as a musician, he was exposed to a wide variety of performers, including Bessie Smith, Blind Lemon Jefferson, and Alger "Texas" Alexander. Like his contemporary Frank Stokes, he grew tired of traveling and took a permanent job in 1922. His position as a street sweeper for the city of Memphis, a job he held until his retirement in 1966, allowed him to continue performing music in Memphis.
In July 1968, Bob West recorded Furry along with Bukka White in Furry's Memphis apartment. The following year Lewis was recorded in his Fourth Street apartment in Memphis, near Beale Street.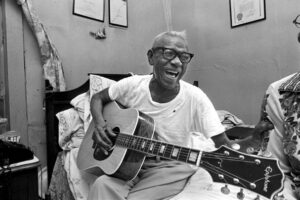 In 1972 he was the featured performer in the Memphis Blues Caravan, which included Bukka White, Sleepy John Estes, Clarence Nelson, Hammie Nixon, Memphis Piano Red, Sam Chatmon, and Mose Vinson.
He opened twice for the Rolling Stones, performed on The Tonight Show Starring Johnny Carson, and was profiled in Playboy magazine.
Lewis began to lose his eyesight because of cataracts in his final years. He contracted pneumonia in 1981, and died of heart failure in Memphis at the age of 88.