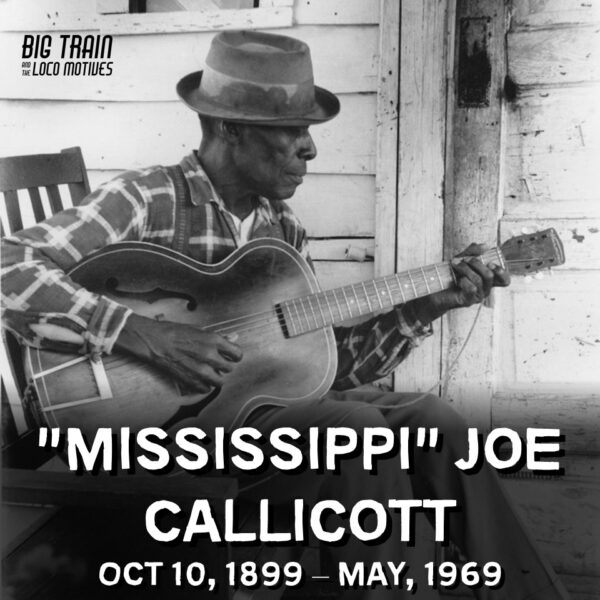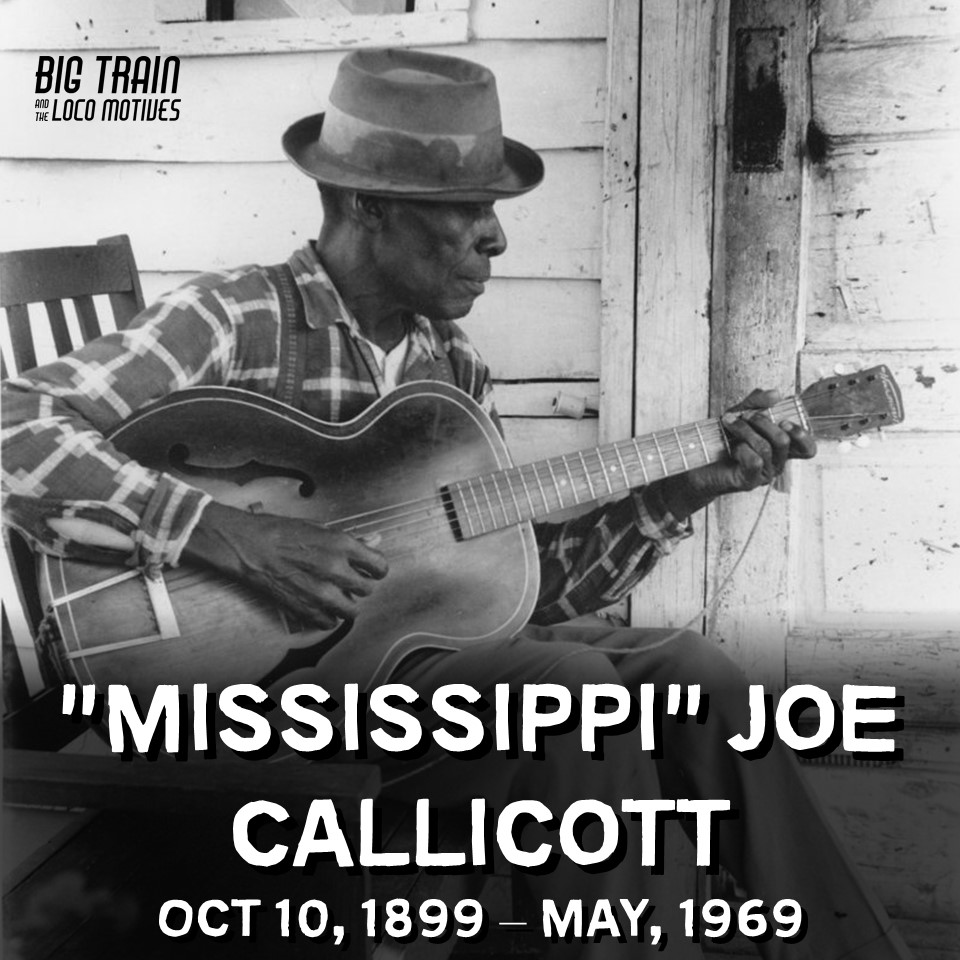 HEY LOCO FANS – Time to wish Delta blues singer and guitarist "Mississippi" Joe Callicott a happy birthday. He was born this day back in 1899.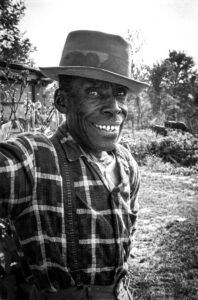 Although his early recording career resulted in only two songs issued in 1930, Nesbit, MS native Joe Callicott is often regarded as one of Mississippi's finest early bluesmen. His guitar work was also featured with local bluesman Garfield Akers on Cottonfield Blues, a classic 1929 single that illustrated how blues developed from field hollers. In the late 1960s Callicott recorded more extensively for folklorists and served as mentor to Nesbit guitarist Kenny Brown.
Callicott, whose music was notable for his delicate guitar style and rich vocals, spent most of his life here in Nesbit. He began playing blues as a young boy and performed for many years together with fellow guitarist Garfield Akers (c. 1900-1959). In 1929 they visited a temporary recording unit at the Peabody Hotel in Memphis. Callicott's recording of "Mississippi Boll Weevil Blues" from that session was unissued, but he played on Akers' two-part single "Cottonfield Blues," which was issued on the Vocalion label.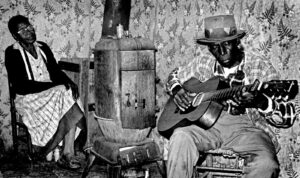 The following year they again recorded in Memphis resulting in "Dough Roller Blues" and "Jumpin' and Shoutin' Blues" by Akers, and Callicott's "Fare Thee Well Blues" and "Traveling Mama Blues" . Although Callicott gave up performing in the 1940s, Akers was active on the down-home Memphis blues scene of the early '50s. Akers, however, never recorded again.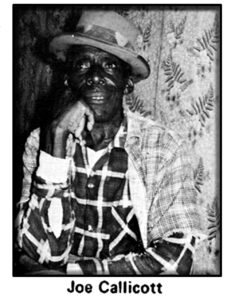 In 1967 folklorist George Mitchell met and recorded Callicott, and Callicott's subsequent return to performing included a booking at the 1968 Memphis Country Blues Festival in Memphis and travels as far as New York City. Recordings made by Mitchell and British producer Mike Vernon of the Blue Horizon label revealed the impressive range of Callicott's early repertoire, which included songs about World War I and the boisterous nightlife of Beale Street.
Joe Callicott is buried in the Mount Olive Baptist Church Cemetery in Nesbit, Mississippi.