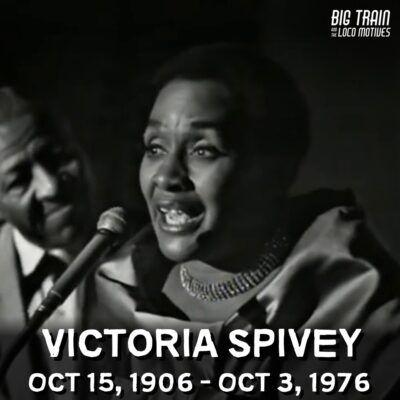 HEY LOCO FANS – Happy Birthday to blues singer/songwriter Victoria Spivey, born in Houston, Texas this day in 1906.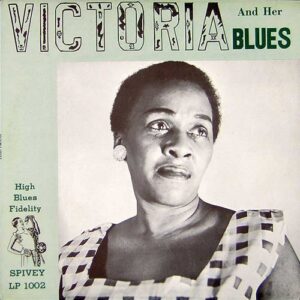 Victoria Spivey was one of the more influential blues women simply because she was around long enough to influence legions of younger women and men who rediscovered blues music during the mid-'60s U.S. blues revival, which had been brought about by British blues bands as well as their American counterparts, like Paul Butterfield and Elvin Bishop. Spivey could do it all: she wrote songs, sang them well, and accompanied herself on piano and organ, and occasionally ukulele.
Spivey began her recording career at age 19 and came from the same rough-and-tumble clubs in Houston and Dallas that produced Sippie Wallace. In 1918, she left home to work as a pianist at the Lincoln Theater in Dallas. In the early '20s, she played in gambling parlors, gay hangouts, and brothels in Galveston and Houston with Blind Lemon Jefferson.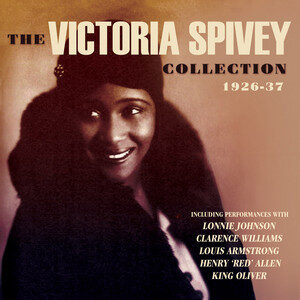 Spivey wrote and recorded tunes like "TB Blues," "Dope Head Blues," and "Organ Grinder Blues." Like so many other women blues singers who had their heyday in the '20s and '30s, Spivey wasn't afraid to sing sexually suggestive lyrics, and this turned out to be a blessing nearly 40 years later given the sexual revolution of the '60s and early '70s.
As the folk revival began to take hold in the early '60s, Spivey found herself an in-demand performer on the folk-blues festival circuit. She also performed frequently in nightclubs around New York City. Unlike others from her generation, Spivey continued her recording career until well into the '70s, performing at the Ann Arbor Blues and Jazz Festival in 1973 with Roosevelt Sykes.
Throughout the '60s and '70s, she had an influence on musicians as varied as Dylan and Bonnie Raitt. In 1970, Spivey was awarded a BMI Commendation of Excellence from the music publishing organization for her long and outstanding contributions to many worlds of music. After entering Beekman Downtown Hospital with an internal hemorrhage, she died a short while later in 1976. Victoria Spivey is buried in Hempstead, New York.