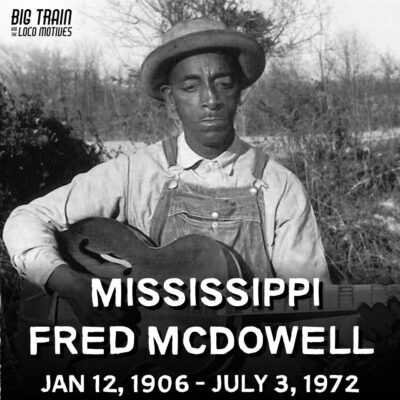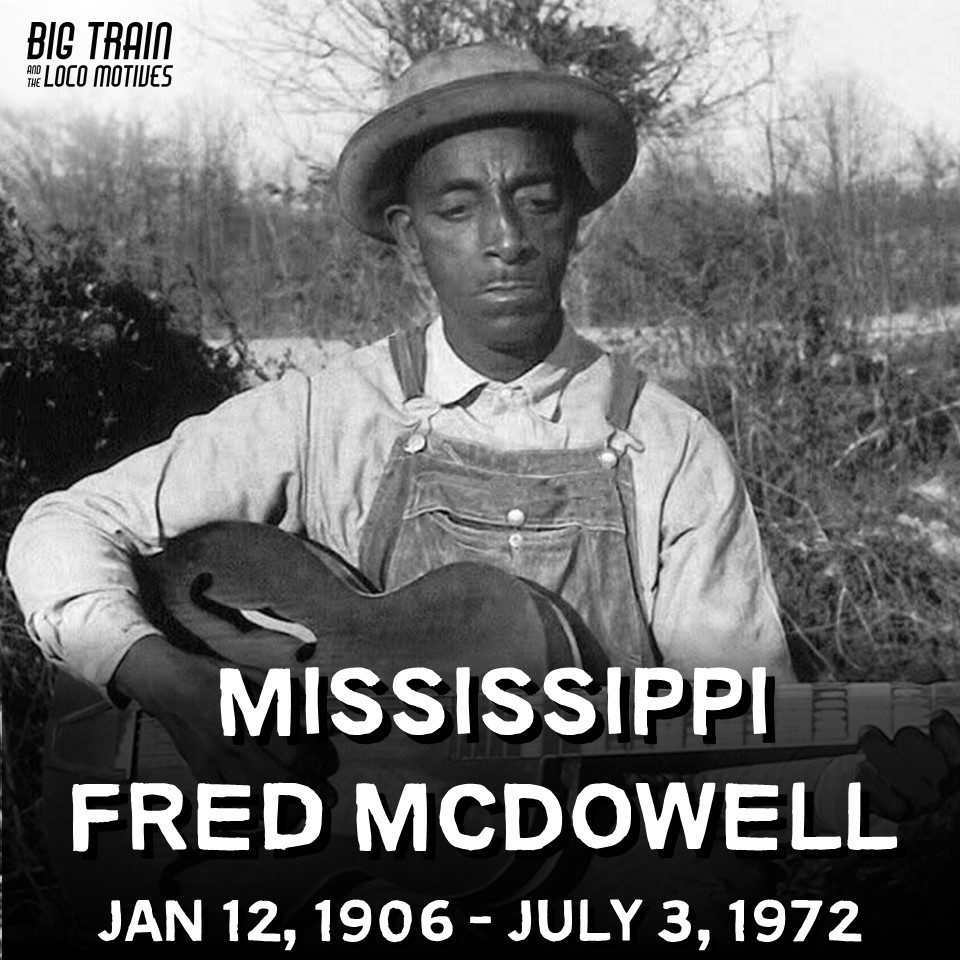 HEY LOCO FANS – Let's sing happy birthday to Mississippi hill country slide maestro Fred McDowell born this day in 1904!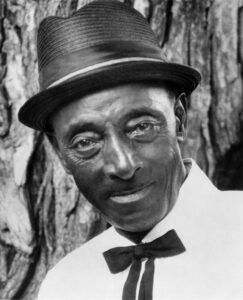 He was born in 1906 in Rossville, Tennessee, and was playing the guitar by the age of 14 with a slide hollowed out of a steer bone. His parents died when he was young and the wandering life of a traveling musician soon took hold. The 1920s saw him playing for tips on the street around Memphis, and settling down in Como, Mississippi, where he lived the rest of his life. For the next 30+ years he split his time between farming and playing music for various local events.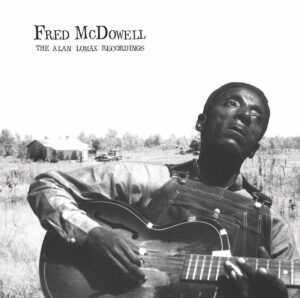 In 1959 when folklorist Alan Lomax was the first to record McDowell, and later recordings by Arhoolie records finally brought him international fame.
The most amazing thing about him was that this rich repository of Delta blues had never recorded in the '20s or early '30s and didn't become a full-time professional musician until the mid-'60s. He was the original Delta blues, equal parts Charley Patton and Son House coming to the fore through his roughed-up vocals and slashing bottleneck style of guitar playing.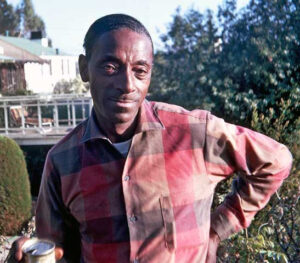 Though he scorned the amplified rock sound with a passion, he certainly had no qualms about passing any of his musical secrets along to his young, white acolytes, prompting several of them—including a young Bonnie Raitt —to develop slide guitar techniques of their own.
Unfortunately, this career largess didn't last much longer, as McDowell was diagnosed with cancer while performing dates into 1971. His playing days suddenly behind him, he lingered for a few months into July 1972, finally succumbing to the disease at age 68. And right to the end, the man remained true to his word; he didn't play any rock & roll, just the straight, natural blues.