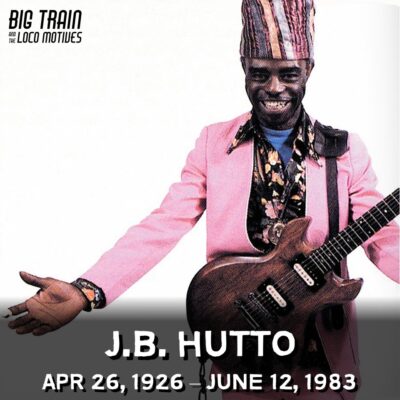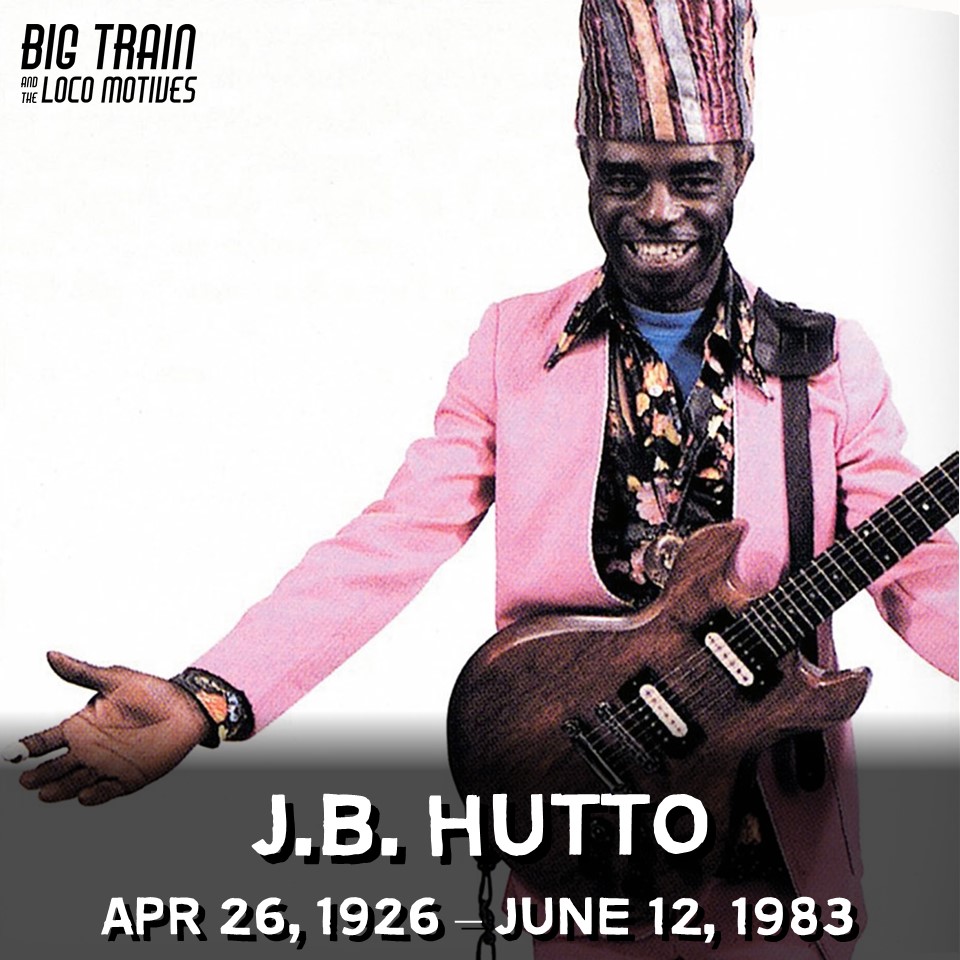 HEY LOCO FANS – We lost J.B. Hutto on June 12 in 1983. Born Joseph Benjamin Hutto, his potent slide guitar and blustering roar made
him a favorite with national and international boogie-blues audiences after he broke out of Chicago's South Side ghetto.
Hutto started as a gospel singer in Augusta, Georgia, which he claimed as his birthplace in early interviews. But when he applied for a passport to tour overseas, a different birth site was determined – Elko, South Carolina (Aug. 29, 1926).
Hutto's blues career began in Chicago, where he cut his first records for the Chance label in 1954 and later became a fixture at Turner's Lounge. His appearance on the historic "Chicago/The Blues/Today!" series on Vanguard and albums for Testament and Delmark brought his music to new listeners, and the East Coast in particular was so receptive that Hutto moved to Boston for a while.
When Hound Dog Taylor died, Hutto was the natural heir to the houserocking phenomenon and even toured with Taylor's HouseRockers, Brewer Phillips and Ted Harvey. Hutto's music was in turn carried on in uncanny fashion by his nephew, Lil' Ed Williams. Hutto died in Harvey, Illinois, on June 12, 1983.
He was a 1985 Blues Hall of Fame Inductee.