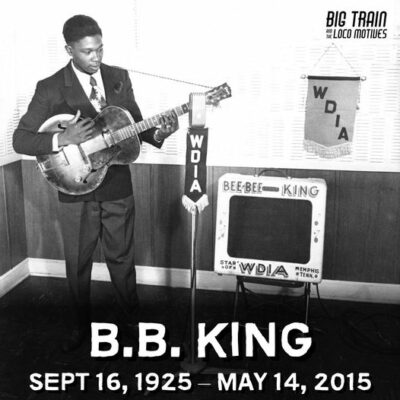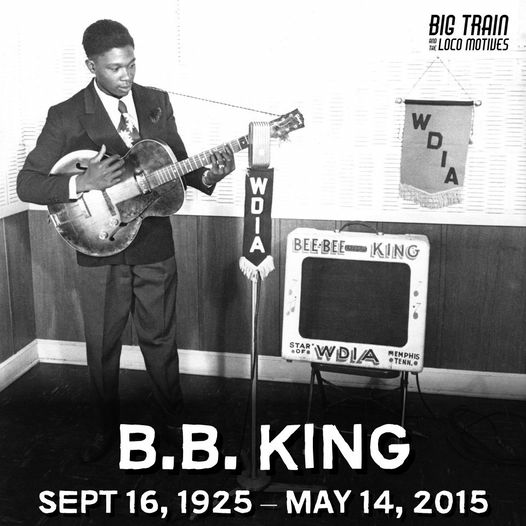 HEY LOCO FANS – Happy Birthday to the "King Of The Blues" B.B. King born September 16, 1925!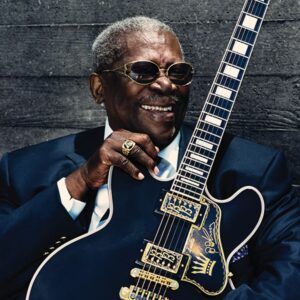 Universally hailed as the king of the blues, the legendary B.B. King was without a doubt the single most important electric guitarist of the last half of the 20th century. Between 1951 and 1985, King notched an impressive 74 entries on Billboard's R&B charts.
After his hit-making days, he partnered with such musicians as Eric Clapton and U2 and managed his own acclaimed solo career, all the while maintaining his immediately recognizable style on the electric guitar.
B.B. King earned the nickname "The King of the Blues", and is considered one of the "Three Kings of the Blues Guitar" (along with Albert King and Freddie King, none of whom are blood related).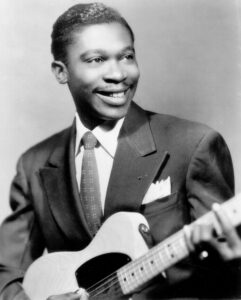 The seeds of Riley B. King's talent were sown in the blues-rich Mississippi Delta, where he was born near the town of Itta Bena. The youth put in long days working as a sharecropper and devoutly sang the Lord's praises at church before moving to Indianola, MS in 1943.
In 1946 he went to Memphis and studied blues guitar under his cousin Bukka White. B.B. King eventually started broadcasting his music live via Memphis radio station WDIA, a frequency that had only recently switched to a pioneering all-black format.
At first tagged "The Peptikon Boy" (an alcohol-loaded elixirl) when WDIA put him on the air, King's on-air handle became "The Beale Street Blues Boy," later shortened to Blues Boy and then a far snappier B.B. King.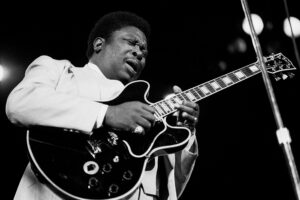 B.B. King performed tirelessly throughout his musical career, appearing on average at more than 200 concerts per year into his 70s. In 1956 alone, he appeared at 342 shows.
A few of his many honors include the Blues Hall of Fame, Rock & Roll Hall of Fame, Grammy Lifetime Achievement Award, The Kennedy Center Honors, and Grammy Hall of Fame Award.
Discussing where he took the Blues, from "dirt floor, smoke in the air" joints to grand concert halls, King said the Blues belonged everywhere beautiful music belonged.
King died in his sleep on May 14, 2015, at the age of 89.