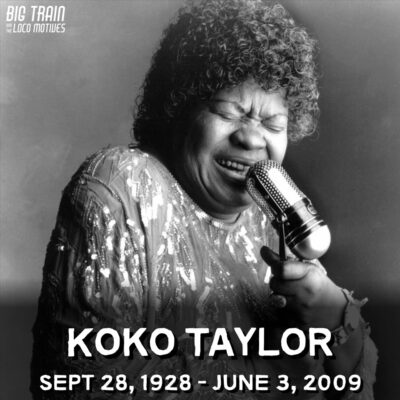 HEY LOCO FANS – Happy Birthday to Blues Queen Koko Taylor born this day in 1928!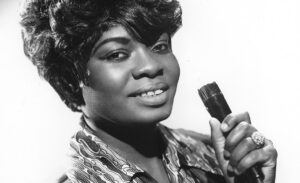 Accurately dubbed "the Queen of Chicago blues" (and sometimes just the blues in general), Koko Taylor helped keep the tradition of big-voiced, brassy female blues belters alive, recasting the spirits of early legends like Bessie Smith, Ma Rainey, Big Mama Thornton, and Memphis Minnie for the modern age. Taylor's rough, raw vocals were perfect for the swaggering new electrified era of the blues, and her massive hit "Wang Dang Doodle" served notice that male dominance in the blues wasn't as exclusive as it seemed.
After a productive initial stint on Chess, Taylor spent several decades on the prominent contemporary blues label Alligator, going on to win more W.C. Handy Awards than any other female performer in history, and establishing herself as far and away the greatest female blues singer of her time.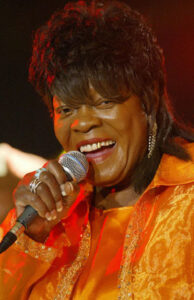 Born on a farm near Memphis, Tennessee, Taylor was the daughter of a sharecropper. Moving to Chicago in 1952, she began singing in blues clubs and was spotted by Willie Dixon. This led to more performing and recording opportunities. In 1964 she recorded "Wang Dang Doodle", a song written by Dixon and recorded by Howlin' Wolf five years earlier. The record became a hit, reaching number four on the R&B chart and number 58 on the pop chart in 1966, and selling a million copies.
Taylor became better known by touring in the United States in the late 1960s and early 1970s, and she became accessible to a wider record-buying public when she signed a recording contract with Alligator Records in 1975. She recorded nine albums for Alligator, eight of which were nominated for Grammy awards, and came to dominate ranks of female blues singers, winning twenty-nine W. C. Handy/Blues Music Awards.
She survived a near-fatal car crash in 1989.
In her later years, she performed over 70 concerts a year.
Taylor's final performance was at the Blues Music Awards, on May 7, 2009. She suffered complications from surgery for gastrointestinal bleeding on May 19 and died on June 3.