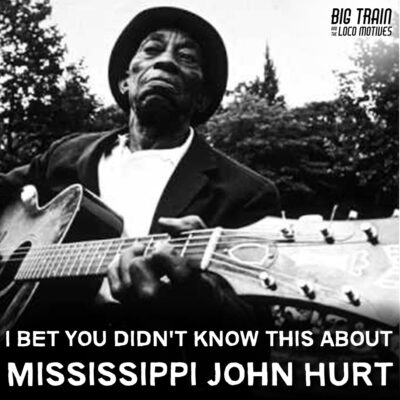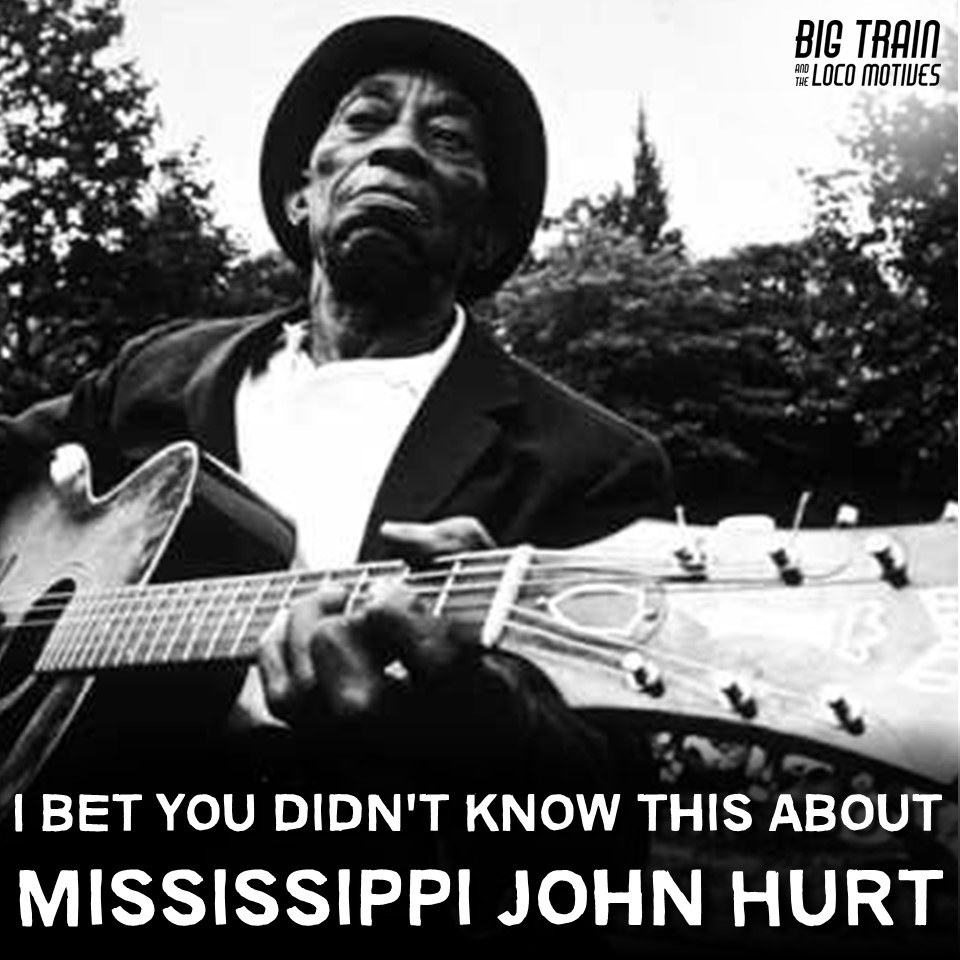 Uncertainty concerning his date of birth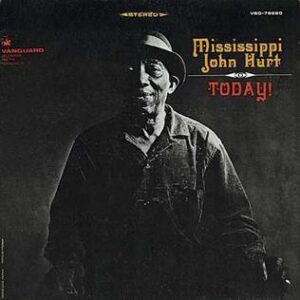 He was born, John Smith Hurt, however, his actual date of birth is a bit of a mystery. The most likely is March 8th, 1893. This is the date written in the Hurt family Bible, and accepted by his biographer and several other researchers. The birth date on his grave stone, however, is March 3rd, 1892. Other researchers have submitted the dates, March 8th, 1892; March 16th, 1892; July 2nd, 1892; July 3rd, 1893; and May 5th, 1895.
Style and influence
Raised in Avalon, Mississippi, halfway between Greenwood and Grenada, Hurt taught himself to play guitar, beginning around the age of 9. He adopted a fast, syncopated style, perfect for dancing, which he learned from an elderly blues man named Rufus Hanks. Hanks played 12-string guitar and harmonica, and although unrecorded himself, was one of the major influences on the young Hurt's playing. Another was William Henry Carson, a frequent visitor to John's childhood home. Young John would play Carson's guitar while he was asleep. When Hurt's mother mistook his playing for Carson's, she scraped together $1.50 and bought her son his first guitar, which he named "Black Annie."
First recordings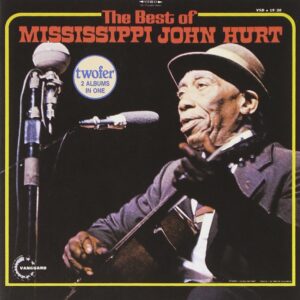 In 1923, he began playing guitar with a white fiddle player in the area, by the name of Willie Narmour. Five years later, Narmour won a fiddle contest and his prize was a recording contract with the Okeh label. Narmour recommended Hurt to his producer, and in 1928 Hurt took part in two recording sessions for the label. The first was in Memphis, Tennessee on February 14th. He recorded a total of eight sides that day, but only two were issued. In December of that year, he again recorded for Okeh, but this time in New York City. On December 21st, he recorded four sides, and another eight on December 28th. A total of ten songs from those sessions were issued by the label. None of Hurt's recordings were commercially successful, and when the Okeh label folded during the Great Depression of the 1930s, Hurt returned to Avalon and a life of share cropping.
Rediscovery
In the early 1950s, two events sparked interest in Hurt's music once again. The first, was the release of his 1928 songs, "Frankie," and "Spike Driver Blues," on The Anthology of American Folk Music, released by Folkway Records in 1952. The second was the discovery of one of the original copies of "Avalon Blues," from Hurt's December, 1928, New York sessions. The lyrics of "Avalon Blues," which included the line, "Avalon, my home town, always on my mind," sent folk musicologist, Tom Hoskins to the town of Avalon, to see if the blues man was still living there. In 1963, Hoskins, did indeed, find Hurt still living there, and convinced him to move to Washington, D.C., to perform for larger audiences than the occasional local parties he was performing at the time.
Stagger Lee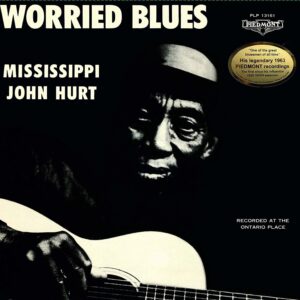 The song, "Stagger Lee," or any of its several variants, has been recorded dozens of times since its publication in 1911, and first recording in 1923. Its a murder ballad that speaks to the killing of Billy Lyons by the pimp, Lee Shelton, in St. Louis on Christmas, 1895. Hurt's version, titled, "Stack O' Lee Blues," was recorded on December 28th, 1928 in New York and is considered the definitive version of the song. With just his finger picking guitar style and calm, laid back voice, he tells the story from the perspective of both participants as well as a narrator.
Folk Revival
Hurt's performance at the 1963 Newport Folk Festival, made him an immediate star. He became one of the first original blues artists to play the college and coffee house circuit, a full year before the 'rediscovery' of Son House. From 1963 until his death on November 2nd, 1966, he recorded three full albums for the Vanguard label, recorded the majority of his repertoire for the Library of Congress, and toured extensively with other artists including Mississippi Fred McDowell, Elizabeth Cotten, Rev. Gary Davis, John Lee Hooker, Brownie McGhee, and Sonny Terry. He even appeared on The Tonight Show, with then host, Johnny Carson.
The museum
Just down the road from the Valley Store, in the tiny town of Avalon, sits a humble, three room shack, with a lopsided porch and tin roof. Its the original home of Hurt, and now houses the Mississippi John Hurt Museum. The log cabin, in which he was raised, is long gone, but this home in which he lived for a great part of his life, is filled with artifacts and mementos of "Daddy John," as he was known to the local citizenry. Hurt's granddaughter, Mary Frances Hurt, was given the house by the man who owned the land when she went back to the Delta to visit. He said, "God had told him," that she would be there on that particular day. A local banker, who remembered John playing guitar for his mother, donated $5,000 to move the building to a two acre plot nearby. There is a yearly music festival held there, where visitors sit outside, enjoy barbecue, and pick guitars, playing Hurt's remarkable music. Tours of the museum are by appointment only and admission is $10 per person. That is, except on Labor Day weekend, when the music festival takes place. At that time, its free to the public.
Mississippi John Hurt Foundation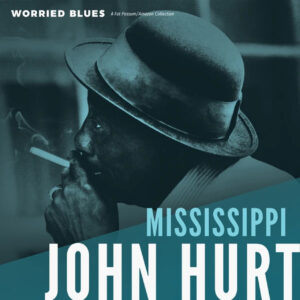 In 1999, Mary Frances also started the Mississippi John Hurt Foundation. It is a non-profit organization primarily devoted to preserving her grandfather's musical legacy. It also provides musical and educational programs to disadvantaged youth. After school programs give underprivileged children the opportunity to learn about the blues and play an instrument. From there, they perform at various functions including the annual Chicago Blues Festival. Through the music of her grandfather, children and adult music fans alike are exposed to the rich oral, musical, and literary traditions of the Mississippi Delta and surrounding areas.
The Lovin' Spoonful
Singer-songwriter, guitarist and harmonica player, John Sebastian, founded the band, The Lovin' Spoonful, in 1964. Sebastian had grown up in and around Greenwich Village in New York City and had seen artists such as Lead Belly, Sonny Terry, Lightnin' Hopkins and, of course, Mississippi John Hurt play the folk festivals and coffee houses of the area. Although the word "spoonful," has been used as a description for drug paraphernalia, and even as a metaphor for the average amount of male ejaculate, the band's name, suggested by washtub bassist and recording engineer, Fritz Richmond, pays homage to the lyrics of a Hurt song. The song, "Coffee Blues," could well have been a successful jingle for the Maxwell House brand. Hurt describes it as his favorite brand, saying sometimes all he needs is a spoonful to get him going. "Just got to have a lovin' spoonful."