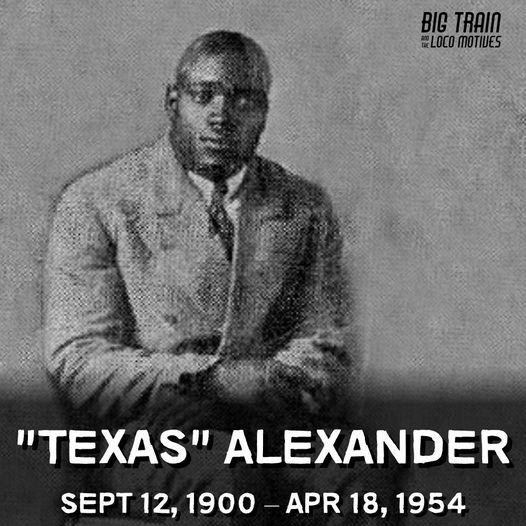 HEY LOCO FANS – Happy BDay to Alger "Texas" Alexander born on September 12, 1900 in Jewett, Texas. Some sources claim that he was the cousin of Lightnin' Hopkins, but no direct kinship has been established. It has also been asserted that he was the uncle of the Texas country blues guitarist Frankie Lee Sims. A short man with a big, deep voice, Alexander started his career performing on the streets and at parties and picnics in the Brazos River bottomlands.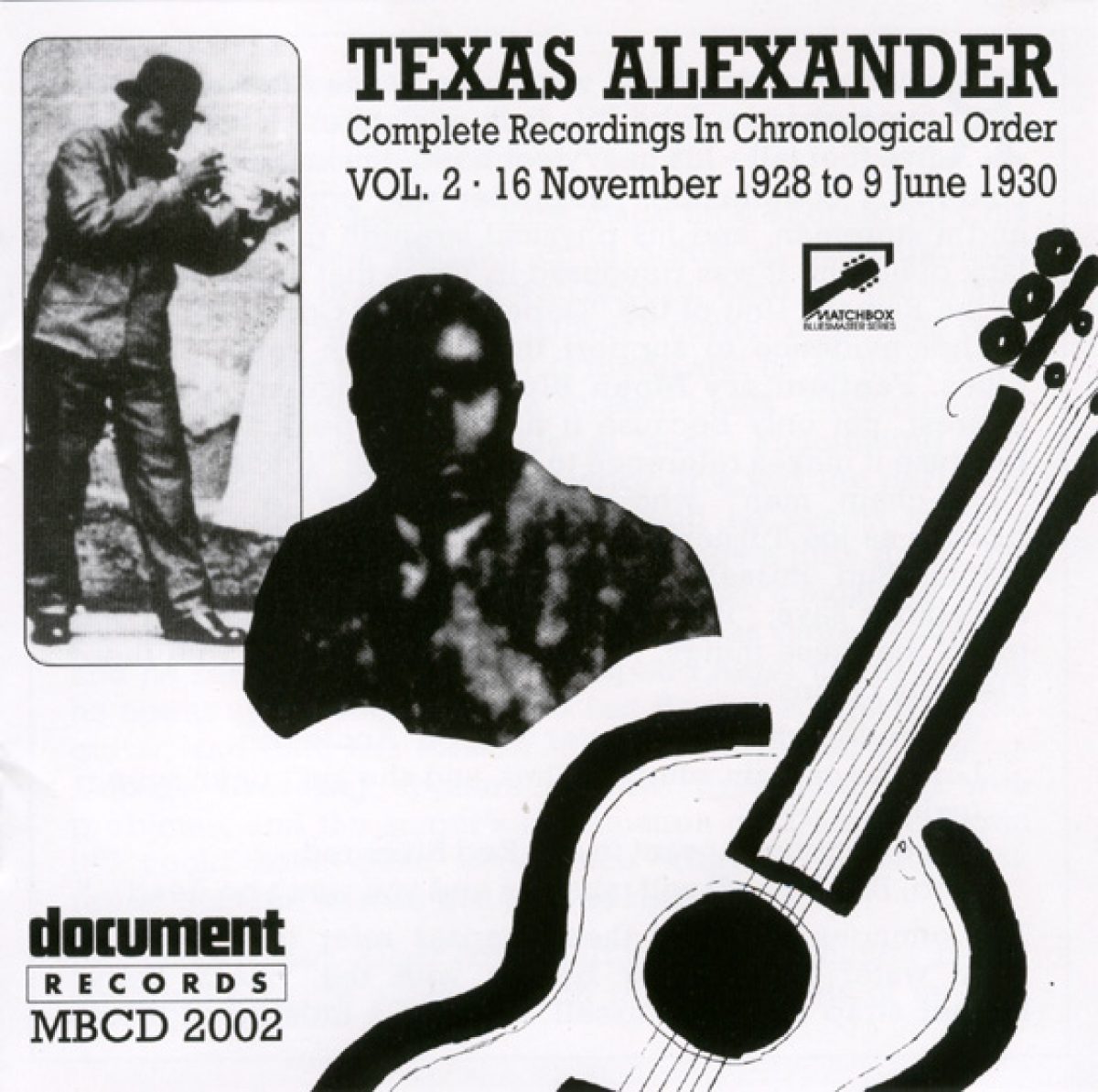 He sang the blues in a voice that sounds and feels today like that of a kindred spirit to Huddie Ledbetter, Washboard Sam, Henry Thomas, or Blind Lemon Jefferson, with whom he sang during the early 1920s. During the years 1927-1934, he recorded some 69 sides.
His accompanists were mainly guitar players (Lonnie Johnson , Eddie Lang, Carl Davis, Willie Reed, and Little Hat Jones ) and also included pianists Clarence Williams and Eddie Heywood, Sr. as well as cornetist King Oliver and the Mississippi Sheiks . Alexander played no external instrument, expressing himself solely with his voice. He is said to have carried a guitar around with him in order to attract accompanists.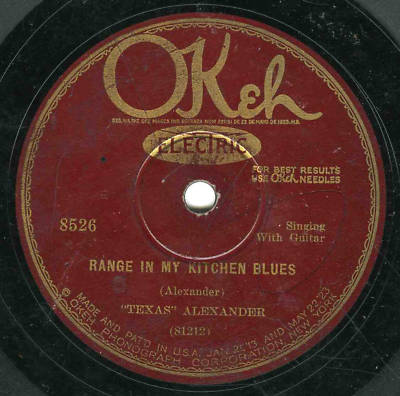 His recordings are precious relics of early 20th century African-American culture in the rural southwestern United States. Alexander allegedly murdered his wife in 1939 and was imprisoned in the state penitentiary in Paris, Texas, from 1940 to 1945.
Research by Coy Prather published in the spring 2014 issue of Texas Music Magazine revealed that the often-printed story of his prison term may be a myth. There are no records that Alexander ever served a sentence in a Texas prison, and there was never a prison in Paris. Prather believed Alexander may have served time on a county work farm for playing lewd music in public.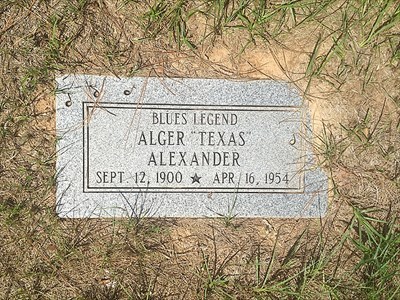 After 1945 Alexander returned to performing and recording. His last recording was made in 1950 with Benton's Busy Bees, with Leon Benton on guitar and Buster Pickens on piano. Alexander died of syphilis in 1954, at the age of 53. He was buried in Longstreet Cemetery, in Montgomery County, Texas.