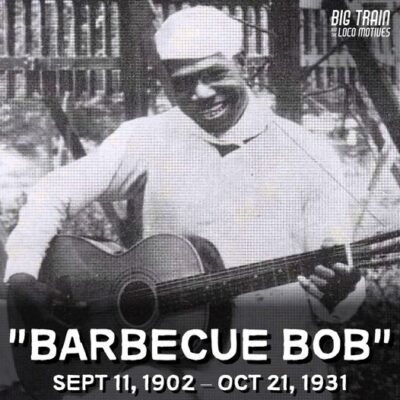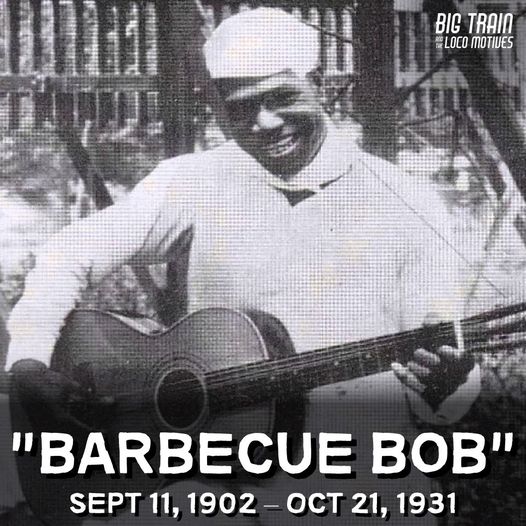 HEY LOCO FANS – Happy Birthday to Robert Hicks, better known as "Barbecue Bob". His nickname was derived from his working as a cook in a barbecue restaurant. One of the two extant photographs of him show him playing a guitar and wearing a full-length white apron and cook's hat.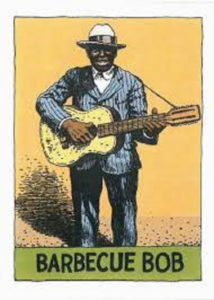 Hicks is widely credited as being the singer who more than any helped to popularize Atlanta blues in its formative period. Born to a family of sharecroppers in Walnut Grove, GA, Robert Hicks and his brother, Charley "Lincoln" Hicks relocated with them to Newton County. There the Hicks brothers came in contact with Savannah "Dip" Weaver and her son, Curley Weaver . With the Weavers, the Hicks boys learned to play guitar and sing. Another local kid, Eddie Mapp, arrived in the area around 1922 and began to play harmonica with Robert and Charley Hicks and Curley Weaver . For several years in the early to mid-'20s, this group, or some group derived from this nucleus of musicians, would play parties and dances all around Atlanta and the surrounding territory.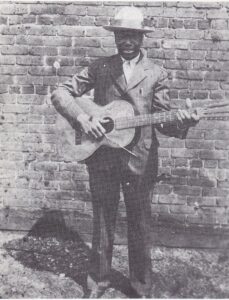 Robert Hicks was the first of this group to "break out"; by 1926, Hicks was working at Tidwell's Barbecue Place in the affluent Atlanta suburb of Buckhead. Hicks would cook for, serve, and sing for the patrons. Robert Hicks proved a local sensation, and somehow attracted the notice of Columbia's Dan Hornsby. Hornsby made publicity photographs of Hicks in chef's whites and devised the moniker Barbecue Bob to put on Hicks' first Columbia record, "Barbecue Blues," recorded in Atlanta on March 25, 1927.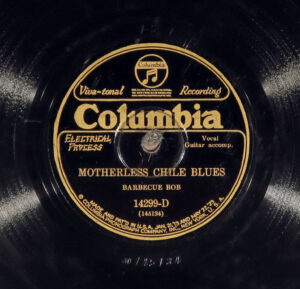 It proved a strong seller, and Hicks traveled to New York to make its follow-up, "Mississippi Heavy Water Blues," in addition to seven other titles on June 15 and 16. Over the next three years the Columbia remote truck stopped in Atlanta on numerous occasions primarily to make records with Hicks, and altogether he made 62 sides for Columbia. Robert Hicks was joined by his brother Charley on four of these sides; one pair recorded on November 9, 1927 ("It Won't Be Long Now, Pts. 1-2") was issued as by Barbecue Bob and Laughing Charley.
In 1930 his wife had died of pneumonia, and less than a year later Hicks himself succumbed to the same illness, brought on by a bout with influenza. He was only 29. Robert Hicks' influence extends to the whole of early Atlanta blues, and he is considered second, if not equal, to Blind Willie McTell in this respect.