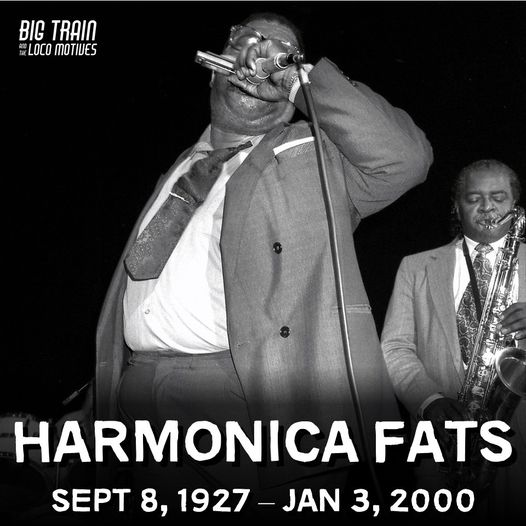 HEY LOCO FANS – Happy Birthday to Harvey Blackston, better known as Harmonica Fats, born September 8 in 1927. His career spanned 5 decades from the 1950s to the 1990s.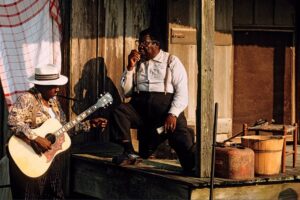 He first achieved success with his cover version of the Hank Ballard song "Tore Up" in 1962, which established him as an in-demand session and touring musician. He is also remembered for his collaboration with blues guitarist Bernie Pearl, a partnership that resulted in four albums.
Harmonica Fats was actually Harvey Blackston, a former Louisianan who learned the blues growing up on his grandfather's farm; his longtime partner, Bernie Pearl, a native Angeleno, learned the blues from the musicians who frequented the fabled Ash Grove (a folk and blues club run by Pearl 's brother Ed), including Lightnin' Hopkins and Mance Lipscomb.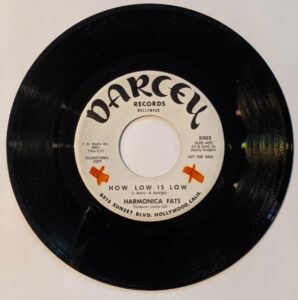 In the early '50s, Fats took up harmonica as self-prescribed therapy while recuperating from an auto accident. Once confident, he formed a band, playing clubs around Los Angeles, and was known then as "Heavy Juice." Just as carefully, he perfected his songwriting, scoring on the R&B charts in 1961 with the self-penned single "Tore Up."
Changing his name to Harmonica Fats, created a new level of popularity for him. Fats recorded more singles in the late-1960s, and thrived as a studio or guest musician for acts such as Sam Cooke, Bill Cosby, Ringo Starr, Lou Rawls, Bobby Darin, Tina Turner, and Etta James, among others.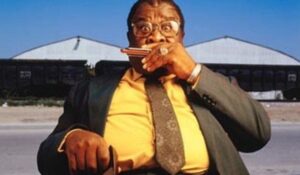 He even did a stint as a traveling solo musician, seeking gigs as he drove in a station wagon around the country. Fats' witty songs and on-stage magnetism is captured on Live at Cafe Lido, an album with Bernie Pearl originally intended as a demo. The high demand for that album led Fats and Pearl to form Bee Bump Records, with its first release being I Had to Get Nasty. Pearl convinced Fats to work as an acoustic duo, releasing Two Heads Are Better in 1995. The following year, they released Blow, Fat Daddy, Blow!, dedicated to the memory of Fats' wife and civil rights activist Johnnie Tillman.
Fats died on January 3, 2000; he was 72 years-old.