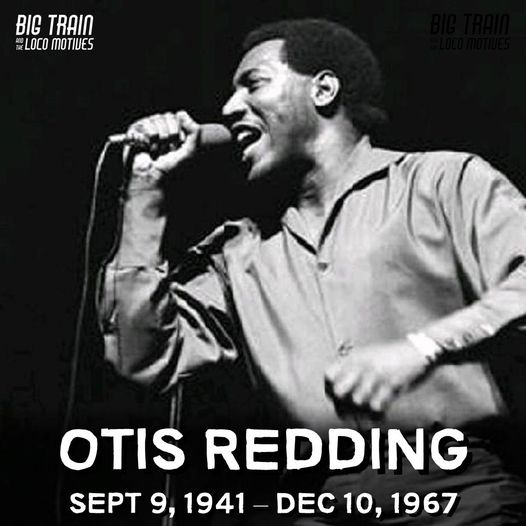 HEY LOCO FANS – Happy Birthday to the late great Otis Redding born this day in 1941! Redding's style of singing gained inspiration from the gospel music that preceded the genre. His singing style influenced many other soul artists of the 1960s.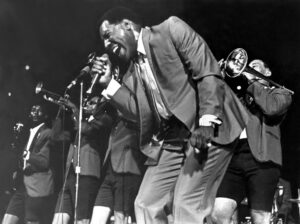 Redding was born in Dawson, Georgia, and quit school at age 15 to support his family, working with Little Richard's backing band, the Upsetters, and by performing in talent shows at the historic Douglass Theatre in Macon, GA. In 1958, he joined Johnny Jenkins's band, the Pinetoppers, with whom he toured the Southern states as a singer and driver. An unscheduled appearance on a Stax recording session led to a contract and his first single, "These Arms of Mine", in 1962.
Stax released Redding's debut album, Pain in My Heart, two years later. Initially popular mainly with African-Americans, Redding later reached a wider American pop music audience. Along with his group, he first played small shows in the American South. Redding later performed at the popular Los Angeles night club Whisky a Go Go and toured Europe, performing in London, Paris and other major cities. He also performed at the Monterey Pop Festival in 1967.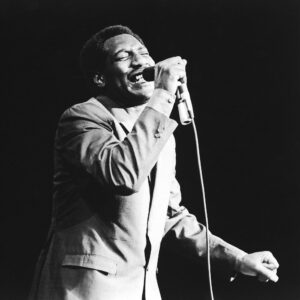 Shortly before his death in a plane crash, Redding wrote and recorded his iconic "(Sittin' On) The Dock of the Bay" with Steve Cropper. According to Steve Cropper, Redding was still pondering adding a 4th verse to "(Sittin' On) The Dock of the Bay" or lyrics to an outro. Otis just finished up the song with a whistle as a placeholder because he had nothing else left to add. Presumably, when he was to get back from his trip to Wisconsin, him and Cropper were going to finish it up. Redding died in a plane crash on December 10, 1967.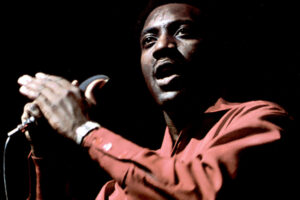 The song became the first posthumous number-one record on both the Billboard Hot 100 and R&B charts. The album The Dock of the Bay was the first posthumous album to reach number one on the UK Albums Chart. Redding's premature death devastated Stax. Already on the verge of bankruptcy, the label soon discovered that the Atco division of Atlantic Records owned the rights to his entire song catalog.
Redding received many posthumous accolades, including two Grammy Awards, the Grammy Lifetime Achievement Award and induction into the Rock and Roll Hall of Fame, the Black Music & Entertainment Walk of Fame. and the Songwriters Hall of Fame.
Watch the official video for (Sittin' On) The Dock Of The Bay by Otis Redding. The video features video clips and photos of Otis Redding in the prime of his musical career. (Sittin' On) The Dock Of The Bay was released posthumously on Stax Records' Volt label in 1968 becoming the first posthumous single to be #1 on the charts in the US.