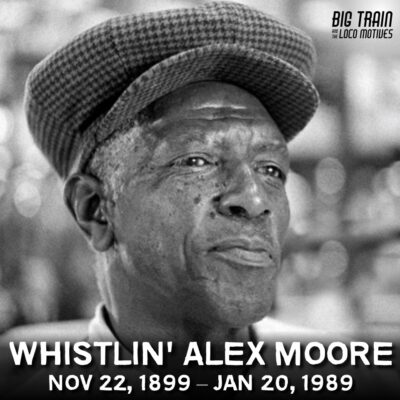 HEY LOCO FANS – Happy birthday to blues pianist, singer and whistler Whistlin' Alex Moore born this day back in 1899 in Dallas, Texas. He is best remembered for his recordings of "Across the Atlantic Ocean" and "Black Eyed Peas and Hog Jowls".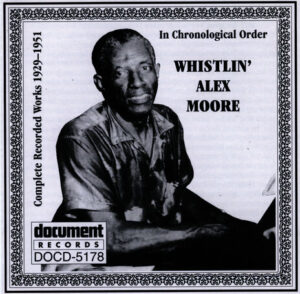 Although his family did not own a piano, a young Moore learned the instrument by watching others, including a female cousin. In 1915 he performed on Dallas radio station WWR and continued to play for tips at various social gathering places and juke joints in Dallas.
After his father's death, he dropped out of school to support his mother and two siblings. He had become proficient on the piano before entering the United States Army in 1916. His overall sound during the 1920s combined elements of the blues, ragtime, barrelhouse boogie, and stride. Also in the 1920s he acquired his nickname, based on a whistle he made while playing the piano.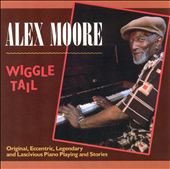 In 1929, he made his debut for Columbia Records. The records did not sell in great quantities, and he did not record again until 1937, when a few of his songs were issued by Decca Records. In the 40s and 50s, he performed in clubs in Dallas and parts of Texas. He recorded again in 1951 and finally in 1960 his recordings brought him nationwide recognition.
During the 1960s, Moore played at clubs and festivals in the US and Europe. He did not record again in the 1970s or 1980s, but he continued to give live performances. The year before his death, he recorded the album Wiggle Tail.
In 1987, Moore was granted a National Heritage Fellowship by the National Endowment for the Arts, becoming the first African-American Texan to receive such an honor
On November 22, 1988, the state of Texas designated his birthday Alex Moore Day. Moore died of a heart attack on January 20, 1989 in Dallas, aged 89.
Despite touring internationally, he never considered himself a professional musician. Throughout his adult life he hauled gravel, drove mule teams, washed dishes, worked as a hotel porter, and a janitor. He retired from the last of those jobs in 1965.