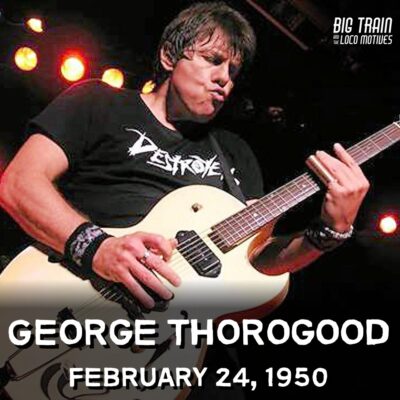 HEY LOCO FANS – Happy Birthday to Mr. Delaware Destroyer, none other than blues and boogie woogie guitarist George Thorogood! His "high-energy boogie-blues" sound became a staple of 1980s rock radio, with hits like his original songs "Bad to the Bone" and "I Drink Alone". He has also helped to popularize older songs by American icons, such as "Move It on Over", "Who Do You Love?", and "House Rent Blues/One Bourbon, One Scotch, One Beer".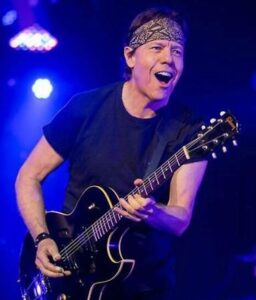 George Thorogood and the Delaware Destroyers have released over 20 albums, two of which have been certified Platinum and six have been certified Gold. He has sold 15 million records worldwide. Thorogood and his band continue to tour extensively and in 2014 the band celebrated their 40th anniversary of performing.
after being inspired in 1970 by a John P. Hammond concert, Thorogood began his career as a solo acoustic performer covering tunes from Robert Johnson and Elmore James. In 1973, he formed the Delaware Destroyers and developed its sound, a mixture of Chicago blues and rock and roll.
Thorogood gained his first mainstream exposure as a support act for the Rolling Stones during their 1981 U.S. tour. Thorogood and the Destroyers became known for their rigorous touring schedule, including the "50/50" tour in 1981, on which the band toured all 50 US states in 50 days. He played Washington, D.C. on the same day that he performed a show in Maryland, thereby playing 51 shows in 50 days.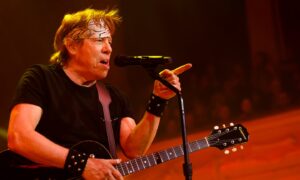 Thorogood's popularity waned in the 1990s, although he had a No. 2 hit on the Billboard Album Rock Tracks chart in 1992 with "Get a Haircut".
In 2012, Thorogood was named one of the "50 Most Influential Delawareans of the Past 50 Years". He released his first proper solo album in 2017 titled Party of One.
On March 14, 2020, Thorogood was inducted into the Mississippi Music Project Hall of Fame in Biloxi, Mississippi and was awarded the MMP Music Award for his lifelong commitment to the music industry.
George Thorogood And The Destroyers – I Drink Alone