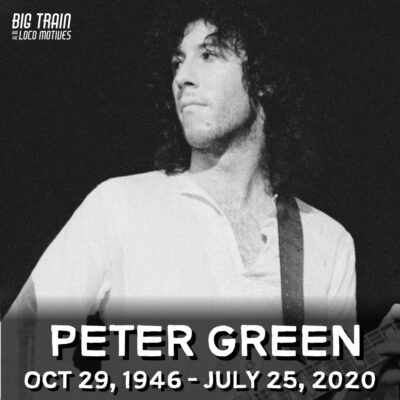 HEY LOCO FANS – Happy Birthday to Fleetwood Mac founder Peter Green born this day in 1946! Born Peter Allen Greenbaum, this English blues rock singer/songwriter/guitarist first learned guitar at the age of 11 and soon mastered the instrument.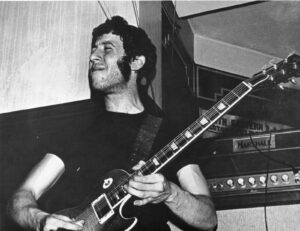 In October 1965, Green had the opportunity to fill in for Eric Clapton in John Mayall & the Bluesbreakers for four gigs. Soon afterwards, when Clapton left the Bluesbreakers, Green became a full-time member of Mayall's band. In 1967, Green decided to leave the Bluesbreakers and with Mick Fleetwood and John McVie, formed Fleetwood Mac.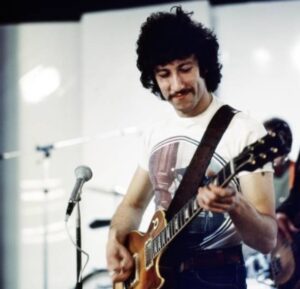 His trademark sound included string bending, vibrato, and economy of style. Eric Clapton praised his guitar playing, and B.B. King commented, "He has the sweetest tone I ever heard; he was the only one who gave me the cold sweats."
In 2015, Rolling Stone ranked him at number 58 in its list of the "100 Greatest Guitarists of All Time". Green's tone on the instrumental "The Super-Natural" was rated as one of the 50 greatest of all time by Guitar Player in 2004.
Enduring periods of mental illness and destitution throughout the 1970s and 1980s, Green moved in with various members of his family where a process of recovery began.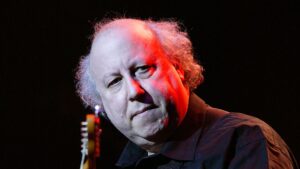 Many rock guitarists have cited Green as an influence, including Gary Moore, Joe Perry of Aerosmith, and Mark Knopfler. Green's songs have been recorded by artists such as Santana, Aerosmith, Status Quo, Black Crowes, Midge Ure, Tom Petty, Judas Priest and Gary Moore, who recorded Blues for Greeny, an album of Green compositions.
He was inducted into the Rock and Roll Hall of Fame in 1998.
Green died on 25 July 2020 at the age of 73.