A Month of Blues History
January
This is the history of the blues – one month at a time.
January 20, 1888 – Huddie William Ledbetter, better known by the stage name Lead Belly, American blues 12 string guitarist (Rock Island Line), born in Mooringsport, Louisiana (d. 1949). Lead Belly's songs covered a wide range of genres and topics including gospel music; blues about women, liquor, prison life, and racism; and folk songs about cowboys, prison, work, sailors, cattle herding, and dancing.
He also wrote songs about people in the news, such as Franklin D. Roosevelt, Adolf Hitler, Jean Harlow, Jack Johnson, the Scottsboro Boys and Howard Hughes. Lead Belly was posthumously inducted into the Rock and Roll Hall of Fame in 1988 and the Louisiana Music Hall of Fame in 2008.
January 5, 1983 – Elizabeth "Libba" Cotten was born this day (d. June 29, 1987). As a self-taught left-handed guitarist, Cotten developed her own original style. She played a guitar strung for a right-handed player, but played it upside down, as she was left-handed. This position required her to play the bass lines with her fingers and the melody with her thumb. Her signature alternating bass style has become known as "Cotten picking".
January 22, 1897 – "Blind" Willie Johnson American blues/spiritual singer and guitarist born in Pendleton, Texas, a small town near Waco. His landmark recordings completed between 1927 and 1930—thirty songs in total—display a combination of powerful "chest voice" singing, slide guitar skills, and originality that has influenced later generations of musicians.
January 25, 1899 – Sleepy John Estes, American blues musician, born in Ripley, Tennessee (d. 1977).
January 9, 1913 – Dr. Hepcat [Albert Lavada Durst], American blues pianist, born in Austin, Texas (d. 1995).
January 7, 1916 – Bobo Jenkins [John Pickens Jenkins], American blues singer-songwriter (Democrat Blues), born in Forkland, Alabama (d. 1984)
January 11, 1924 – Slim Harpo [James Moore], American blues musician (I'm a King Bee, Baby Scratch My Back), born in Lobdell, Louisiana (d. 1970). After his parents died he worked as a longshoreman and construction worker in New Orleans in the late 1930s and early 1940s. Influenced in style by Jimmy Reed, he began performing in Baton Rouge bars under the name Harmonica Slim, and also accompanied his brother-in-law Lightnin' Slim in live performances.
He started his own recording career in March 1957, he continued with moderate success. Never a full-time musician, Harpo had his own trucking business during the 1960s. According to writer Ryan Whirty, "Harpo and his band needed to tour constantly and play as much as possible; times were frequently lean financially, and the men had to scrape up whatever they could get." But, by 1964, several of his tracks had been released on albums and singles in the UK, and British rock bands began to feature versions of his songs in their early repertoires. The Moody Blues reportedly took their name from an instrumental track of Slim's called "Moody Blues".
He recruited Lightnin' Slim to his touring band in 1968, and toured widely in the late 1960s, mainly reaching rock audiences. In January 1970, with his first scheduled tour of Europe and recording sessions planned, he died suddenly in Baton Rouge, of a heart attack, twenty days after his 46th birthday, despite being "one of the cleanest living bluesmen of his era". He was buried in Mulatto Bend Cemetery in Port Allen, Louisiana.
January 3, 1926 – Danny Overbea, American singer and guitarist (40 Cups of Coffee), born in Philadelphia, Pennsylvania (d. 1994).
January 10, 1930 – Byron "Wild Child" Gipson, blues singer born this day. Gipson was the lead singer of the musical group, Wild Child Gipson and The Violators. He served as a Corporal in the United States Army during the Korean War. He died on January 30, 1994 at the age of 64 and is buried in Aspen Grove Cemetery in Burlington, Iowa.
January 27, 1930 – Bobby "Blue" Bland, Rosemark TN, blues singer (Call on the Drummer), (d. 2013) born on this day in 1930.
January 9, 1935 – Buddy Scott, American blues guitarist, born in Goodman, Mississippi (d. 1994).
January 10, 1935 – Eddy Clearwater [Edward Harrington], American blues musician (West Side Strut), born in Macon, Mississippi (d. 2018).
January 7, 1941 – Robert Hicks, rocker (Paul Butterfield Blues Band) born this day in 1941.
January 12, 1941 – Long John Baldry, English blues vocalist (Don't try to Lay No Boogie), born in East Haddon, United Kingdom.
January 7, 1943 – Leona Williams, American country music singer (Ladies Get the Blues), born in Vienna, Missouri.
January 19, 1943 – Janis Joplin, American rocker and blues singer-songwriter (Down on Me), born in Port Arthur, Texas (d. 1970).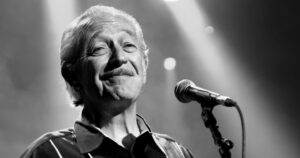 January 31, 1944 – Charley Musselwhite, blues musician (Stand Back, Louisiana Fog) born in Kosciusko, Mississippi. Best knows as an American electric blues harmonica player and bandleader, he was one of the white bluesmen who came to prominence in the early 1960s, along with Mike Bloomfield and Paul Butterfield, or bands such as Canned Heat. He has often been identified as a "white bluesman". Musselwhite was reportedly the inspiration for Elwood Blues; the character played by Dan Aykroyd in the 1980 film The Blues Brothers.
At the age of three, Musselwhite moved to Memphis, Tennessee. When he was a teenager, Memphis experienced the period when rockabilly, western swing, and electric blues were combining to give birth to rock and roll. That period featured Elvis Presley, Jerry Lee Lewis, Johnny Cash, and lesser-known musicians such as Gus Cannon, Furry Lewis, Will Shade, and Johnny Burnette. Musselwhite supported himself by digging ditches, laying concrete and running moonshine in a 1950 Lincoln automobile. This environment was a school for music as well as life for Musselwhite, who eventually acquired the nickname "Memphis Charlie".
January 1, 1947 – Gary "BB" Coleman, blues vocal/guitarist/producer born
January 24, 1949 – John Belushi, American comedian and actor (SNL, Blues Brothers), born in Chicago, Illinois (d. 1982).
January 31, 1970 – Slim Harpo [James Moore], American blues musician (I'm a King Bee, Baby Scratch My Back), dies of a heart attack at 46.
January 10, 1976 – Howlin' Wolf [Chester Arthur Burnett], American blues musician (Smokestack Lightnin', Killing Floor), dies of complications during kidney surgery at 65. He was a Chicago blues singer, guitarist, and harmonica player, born in White Station, Mississippi. With a booming voice and imposing physical presence, he is one of the best-known Chicago blues artists. The musician and critic Cub Koda noted, "no one could match Howlin' Wolf for the singular ability to rock the house down to the foundation while simultaneously scaring its patrons out of its wits."
Producer Sam Phillips recalled, "When I heard Howlin' Wolf, I said, 'This is for me. This is where the soul of man never dies.'" Several of his songs, including "Smokestack Lightnin'", "Killing Floor" and "Spoonful", have become blues and blues rock standards. In 2011, Rolling Stone magazine ranked him number 54 on its list of the "100 Greatest Artists of All Time".
January 30, 1976 – Mance Lipscomb, American blues musician (Shine On, Harvest Moon), dies at 80.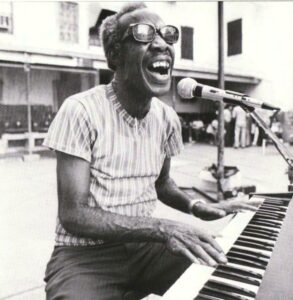 January 30, 1980 – Henry Roeland "Roy" Byrd dies on January 30, 1980 from a heart attack at 61. Better known as Professor Longhair or "Fess" for short, was a New Orleans blues singer and pianist. He was active in two distinct periods, first in the heyday of early rhythm and blues and later in the resurgence of interest in traditional jazz after the founding of the New Orleans Jazz and Heritage Festival in 1970.
His piano style has been described as "instantly recognizable, combining rumba, mambo, and calypso." Music journalist Tony Russell (in his book The Blues: From Robert Johnson to Robert Cray) wrote that "The vivacious rhumba-rhythmed piano blues and choked singing typical of Fess were too weird to sell millions of records; he had to be content with siring musical offspring who were simple enough to manage that, like Fats Domino or Huey "Piano" Smith. But he is also acknowledged as a father figure by subtler players like Allen Toussaint and Dr. John."
January 27, 1981 – Jonny Lang, blues musician was born in Fargo, North Dakota, United States. He started playing the guitar at the age of 12. He got his start playing guitar for his friends on the Villagers' porch at their lake place. He would play everything from modern hits to the classics, even performing an astounding rendition of Jimi Hendrix's take on the National Anthem. Soon after his father took him to see the Bad Medicine Blues Band, one of the few blues bands in Fargo, Lang started taking guitar lessons from Ted Larsen, the band's guitar player. Several months after Lang began, he joined the band, which was then renamed Kid Jonny Lang & The Big Bang.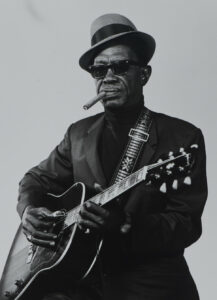 January 30, 1982 – Lightnin' [Sam] Hopkins, American blues musician (Ball of Twine), dies of esophageal cancer at 69. Rolling Stone magazine ranked him number 71 on its list of the 100 greatest guitarists of all time. Hopkins was born in Centerville, Texas, and as a child was immersed in the sounds of the blues. He developed a deep appreciation for this music at the age of 8, when he met Blind Lemon Jefferson at a church picnic in Buffalo, Texas. That day, Hopkins felt the blues was "in him". He went on to learn from his older (distant) cousin, the country blues singer Alger "Texas" Alexander. Hopkins had another cousin, the Texas electric blues guitarist Frankie Lee Sims, with whom he later recorded. Hopkins began accompanying Jefferson on guitar at informal church gatherings. Jefferson reputedly never let anyone play with him except young Hopkins, and Hopkins learned much from Jefferson at these gatherings.
In the mid-1930s, Hopkins was sent to Houston County Prison Farm; the offense for which he was imprisoned is unknown. In the late 1930s, he moved to Houston with Alexander in an unsuccessful attempt to break into the music scene there. By the early 1940s, he was back in Centerville, working as a farm hand. In 1959, the blues researcher Mack McCormick contacted Hopkins, hoping to bring him to the attention of a broader musical audience engaged in the folk revival. McCormack presented Hopkins to integrated audiences first in Houston and then in California. He made his debut at Carnegie Hall on October 14, 1960, alongside Joan Baez and Pete Seeger, performing the spiritual "Mary Don't You Weep". In 1960, he signed with Tradition Records. The recordings which followed included his song "Mojo Hand" in 1960.
In 1968, Hopkins recorded the album Free Form Patterns, backed by the rhythm section of the psychedelic rock band 13th Floor Elevators. Through the 1960s and into the 1970s, he released one or sometimes two albums a year and toured, playing at major folk music festivals and at folk clubs and on college campuses in the U.S. and internationally. He toured extensively in the United States and played a six-city tour of Japan in 1978. Hopkins was Houston's poet-in-residence for 35 years. He recorded more albums than any other bluesman.
Hopkins died of esophageal cancer in Houston on January 30, 1982, at the age of 69. His obituary in the New York Times described him as "one of the great country blues singers and perhaps the greatest single influence on rock guitar players."
January 1, 1984 – Alexis Korner, British blues musician (Blues Inc-Bootleg Him), dies at 55
January 29, 1992 – Willie Dixon, American blues musician ("Backdoor Man"), dies at 76. He was proficient in playing both the upright bass and the guitar, and sang with a distinctive voice, but he is perhaps best known as one of the most prolific songwriters of his time. Next to Muddy Waters, Dixon is recognized as the most influential person in shaping the post–World War II sound of the Chicago blues. Dixon's songs have been recorded by countless musicians in many genres as well as by various ensembles in which he participated.
A short list of his most famous compositions includes "Hoochie Coochie Man","I Just Want to Make Love to You", "Little Red Rooster", "My Babe", "Spoonful", and "You Can't Judge a Book by the Cover". These songs were written during the peak years of Chess Records, from 1950 to 1965, and were performed by Muddy Waters, Howlin' Wolf, Little Walter, and Bo Diddley; they influenced a generation of musicians worldwide. Dixon was an important link between the blues and rock and roll, working with Chuck Berry and Bo Diddley in the late 1950s.
His songs have been adapted by numerous rock artists; Jeff Beck, Canned Heat, Cream, the Doors, Led Zeppelin, the Rolling Stones, and Steppenwolf all featured at least one of his songs on their debut albums. He received a Grammy Award and was inducted into the Blues Hall of Fame, the Rock and Roll Hall of Fame, and the Songwriters Hall of Fame.
January 6, 1993 – John B "Dizzy" Gillespe, blues trumpeter, dies of cancer at 75.
January 9, 1994 – Silas Hogan, blues singer/guitarist, dies at 82.
January 30, 1994 – Byron "Wild Child" Gipson, blues Singer, dies at 64.
January 3, 1995 – Al Duncan, American blues drummer, dies at 68.
January 16, 1996 – Richard Kermode, American rocker (Kozmic Blues Band), dies at 49.
January 20, 1996 – Buster Benton, American blues singer and guitarist, dies at 63.
January 15, 1998 – Junior Wells, American blues musician, dies at 63.
January 16, 1998 – David "Junior" Kimbrough, American blues musician, dies at 67.
January 26, 1998 – S P Leary, Texan Blues drummer (Muddy Waters), dies at 67.
January 21, 1999 – Charles Brown, American blues singer and pianist (Merry Christmas Baby), dies at 76.
January 8, 2018 – Denise LaSalle [Ora Denise Allen], American blues and R&B singer recognized as the "Queen of the Blues". After suffering from heart problems, and with complications from a fall having resulted in her right leg being amputated in October 2017, LaSalle died surrounded by her family, at the age of 78, on January 8, 2018