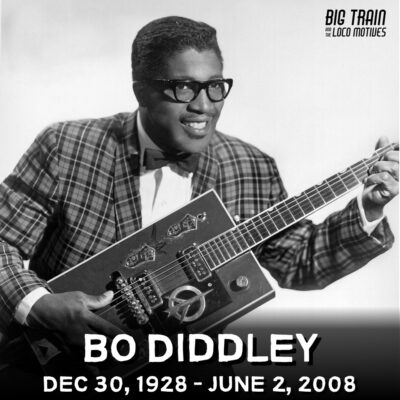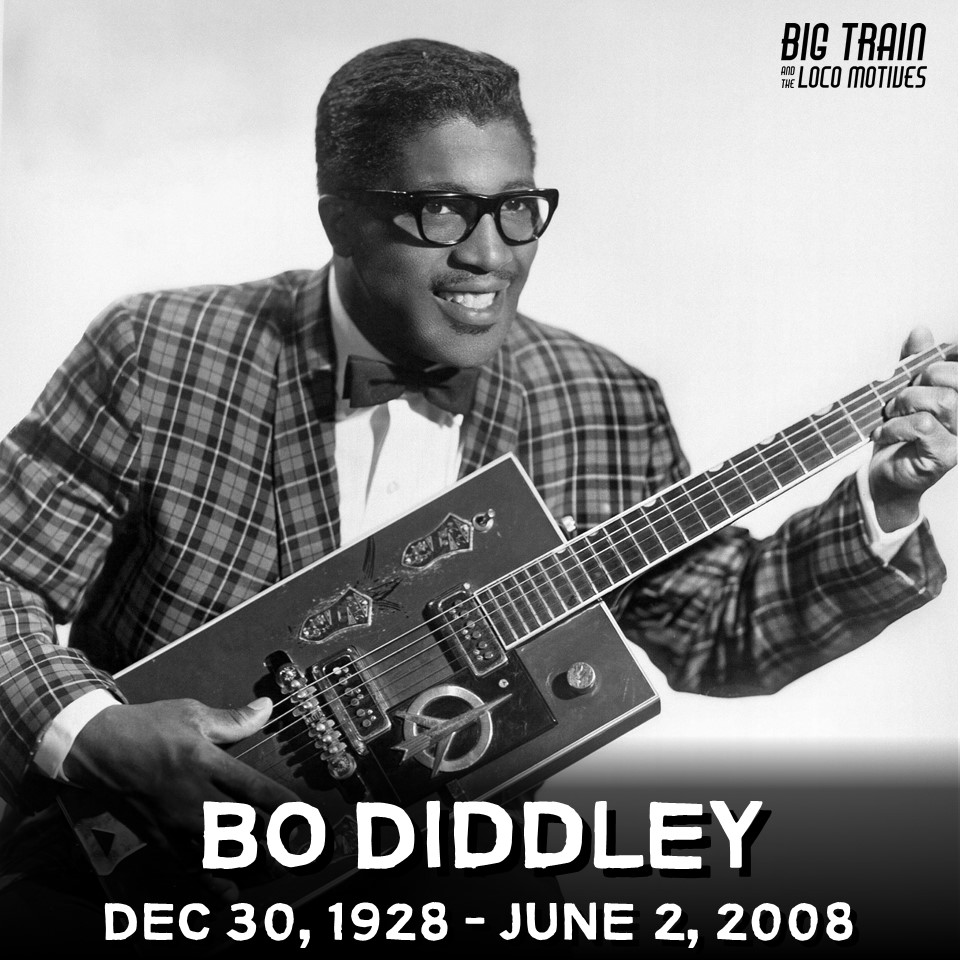 HEY LOCO FANS – Happy birthday to the one and only Bo Diddley!!! Diddley produced greater and more influential music than all but a handful of the best early rockers. The Bo Diddley beat — bomp, ba-bomp-bomp, bomp-bomp — is one of rock & roll's bedrock rhythms, showing up in the work of Buddy Holly , the Rolling Stones , and even pop-garage knock-offs like the Strangeloves ' 1965 hit "I Want Candy."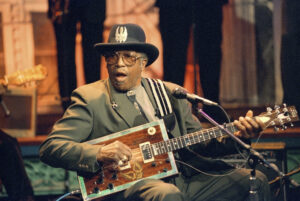 Born in McComb, Mississippi, as Ellas Bates, Bo Diddley was the only child of Ethel Wilson, a sharecropper's teenaged daughter. Wilson was only sixteen, and being unable to support a family, she gave her cousin, Gussie McDaniel, permission to raise her son. McDaniel eventually adopted him, and he assumed her surname and became Ellas McDaniel.
So how did he go from Elias McDaniel to Bo Diddley? McDaniel claimed that his peers gave him the name, which he suspected was an insult. Diddly is a truncation of diddly squat, which means "absolutely nothing". Diddley also said that the name first belonged to a singer his adoptive mother knew. Harmonicist Billy Boy Arnold said that it was a local comedian's name, which Leonard Chess adopted as McDaniel's stage name and the title of his first single. McDaniel also stated that his school classmates in Chicago gave him the nickname, which he started using when sparring and boxing in the neighborhood with The Little Neighborhood Golden Gloves Bunch.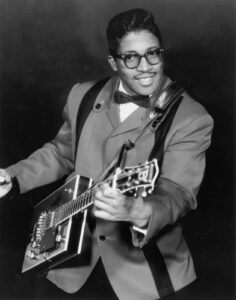 In the 1921 story "Black Death", by Zora Neale Hurston, Beau Diddely was a womanizer who impregnates a young woman, disavows responsibility, and meets his undoing by the powers of the local hoodoo man. Hurston submitted it in a contest run by the academic journal Opportunity in 1925, where it won an honorable mention, but it was never published during her lifetime.
A diddley bow is a homemade single-string instrument that survived in the American Deep South, especially in Mississippi. This is the version I heard directly from delta blues ghitarist James "Super Chicken" Johnson. The instrument is played mainly by children, and the diddley bow in its simplest form was made by nailing a length of broom wire to the side of a house, using a rock placed under the string as a movable bridge, and played in the style of a bottleneck guitar, with various objects used as a slider.The apparent consensus among scholars is that the diddley bow is derived from the monochord zithers of central Africa. Diddley played his song "Bo Diddley" in one string fashion on the guitar, in the style of the children's instrument.
And while there seems to be many different thoughts on they origin of this stage name, the truth is one of them stuck.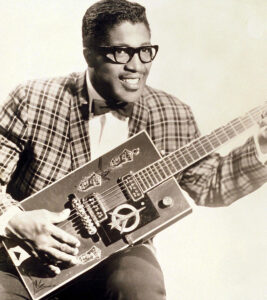 Diddley's hypnotic rhythmic attack and declamatory, boasting vocals stretched back as far as Africa for their roots, and looked as far into the future as rap. His trademark otherworldly vibrating, fuzzy guitar style did much to expand the instrument's power and range. But even more important, Bo's bounce was fun and irresistibly rocking, with a wisecracking, jiving tone that epitomized rock & roll at its most humorously outlandish and freewheeling.
Before taking up blues and R&B, Diddley had studied classical violin, but shifted gears after hearing John Lee Hooker . In the early '50s, he began playing with his longtime partner, maraca player Jerome Green, to get what Bo's called "that freight train sound." Billy Boy Arnold , a fine blues harmonica player and singer in his own right, was also playing with Diddley when the guitarist got a deal with Chess in the mid-'50s (after being turned down by rival Chicago label Vee-Jay). His very first single, "Bo Diddley"/"I'm a Man" (1955), was a double-sided monster. The A-side was soaked with futuristic waves of tremolo guitar, set to an ageless nursery rhyme; the flip was a bump-and-grind, harmonica-driven shuffle, based around a devastating blues riff. But the result was not exactly blues, or even straight R&B, but a new kind of guitar-based rock & roll, soaked in the blues and R&B, but owing allegiance to neither.
As a live performer, Diddley was galvanizing, using his trademark square guitars and distorted amplification to produce new sounds that anticipated the innovations of '60s guitarists like Jimi Hendrix . In Great Britain, he was revered as a giant on the order of Chuck Berry and Muddy Waters . The British Invasion helped increase the public's awareness of Diddley's importance, and he remains a vital part of the collective rock & roll consciousness, and occasionally reached wider visibility via a 1979 tour with the Clash , a cameo role in the film Trading Places, a late-'80s tour with Ronnie Wood , and a 1989 television commercial for sports shoes with star athlete Bo Jackson.
Bo Diddley – "Bo Diddley" on The Ed Sullivan Show