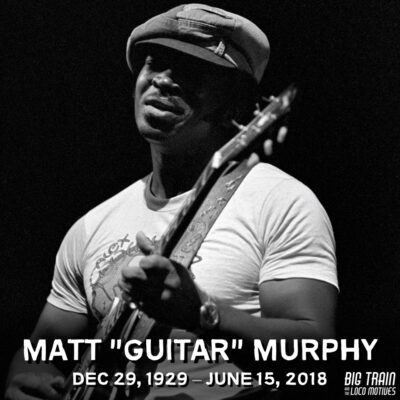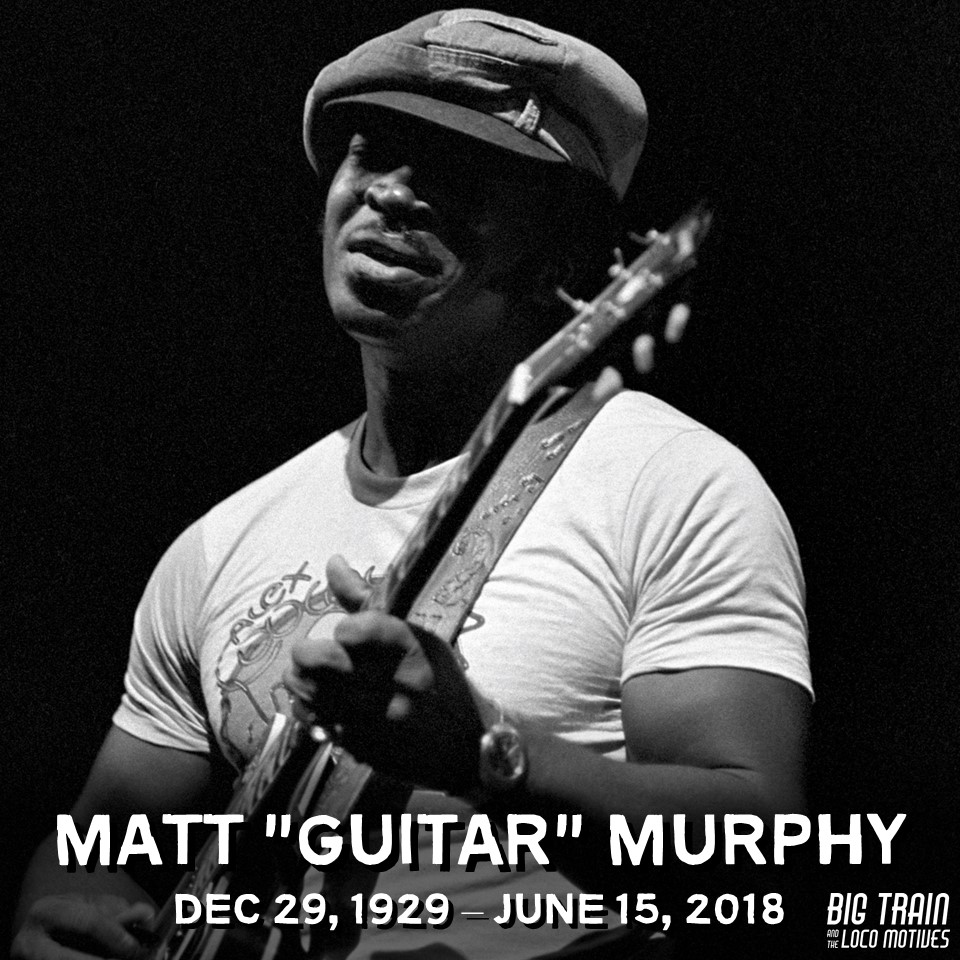 HEY LOGO FANS – Happy Birthday to Matt "Guitar" Murphy! Probably best known for playing behind the Blues Brothers (and appearing
prominently in their 1980 hit movie), Matt "Guitar" Murphy deserves enshrinement in the blues guitar hall of fame anyway. His jazz-tinged, stunningly advanced riffing behind Memphis Slim elevated the towering pianist's 1950s output for United and Vee-Jay Records to new heights.
Guitar playing ran in the Murphy household. Matt and his brother Floyd both made a name for themselves on the early-'50s Memphis scene (that's Floyd on Little Junior Parker & the Blue Flames ' 1953 Sun waxings of "Feelin' Good" and "Mystery Train"). Matt played with Howlin' Wolf as early as 1948 (harpist Little Junior Parker was also in the band at the time). Murphy added hot licks to early sides by Parker and Bobby Bland for Modern before latching on with Memphis Slim's House Rockers in 1952.
Another solid Memphis Slim LP for Strand in 1961 and dates with Chuck Berry , Otis Rush , Sonny Boy Williamson , Etta James , and the Vibrations at Chess preceded Murphy's memorable appearance on the 1963 American Folk Blues Festival tour of Europe. On that pioneering tour Murphy commanded the spotlight with a thrilling "Matt's Guitar Boogie" that showcased his ultra-clean rapid-fire picking.
Harpist James Cotton was the sweaty beneficiary of Murphy's prowess during much of the 1970s.
Murphy's crisp picking matched Cotton 's high-energy blowing on the harpist's 1974 Buddah album 100% Cotton (the guitarist penned a nonstop "Boogie Thing" for the set). From there, it was on to aiding and abetting John Belushi and Dan Aykroyd's antic mugging, both on-stage and in the Blues Brothers flick.
Murphy suffered a pair of strokes in the early 2000s and retired from music, but underwent physical therapy and performed at the Chicago Blues Festival with James Cotton in 2010. Matt "Guitar" Murphy died in Miami in June 2018 at the age of 88.