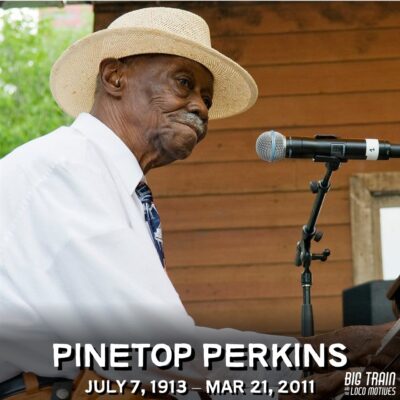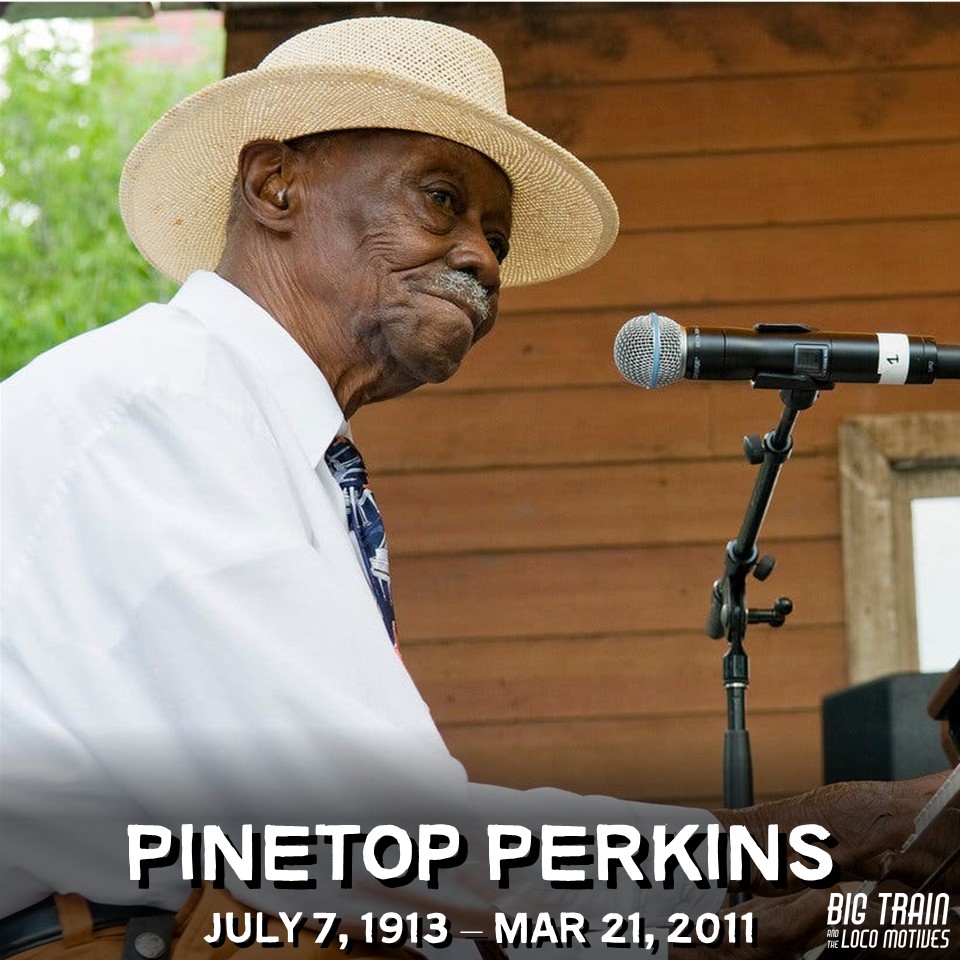 HEY LOCO FANS – Happy Birthday to blues piano maestro Pinetop Perkins born July 7, 1913! He admittedly wasn't the originator of the seminal piano piece "Pinetop's Boogie Woogie," but it's a safe bet that more people associate it nowadays with Pinetop Perkins than with the man who devised it in the first place, Clarence "Pinetop" Smith.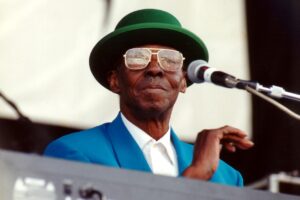 Perkins began as a guitarist, but a mid-'40s encounter with an outraged chorus girl toting a knife left him with severed tendons in his left arm. That dashed his guitar aspirations, but concentrated solely on piano from that point on. Perkins had traveled to Helena with Robert Nighthawk in 1943, playing with on Nighthawk 's KFFA radio program. Perkins as well as the King Biscuit Time radio show in Helena.
Perkins accompanied Nighthawk on a 1950 session for the Chess brothers that produced "Jackson Town Gal,". Guitarist Earl Hooker and Perkins hit the road in the early 50's, pausing at Sam Phillips' studios in Memphis long enough for Perkins to wax his first version of "Pinetop's Boogie Woogie" in 1953. He eventually settled in Chicago. Music gradually was relegated to the back burner until Hooker coaxed him into working on an LP in 1968. When Spann left Muddy Waters, the stage was set for Pinetop Perkins' re-emergence.
After more than a decade with Waters, Perkins and his bandmates left to form the Legendary Blues Band. Starting in 1988, after his first domestic album, he made up for precious lost time in the studio. Discs for a variety of labels ensured that his boogie legacy wouldn't be forgotten. In 2010 he collaborated with Willie "Big Eyes" Smith for the album Joined at the Hip, which won a Grammy for Best Traditional Blues Album, giving Perkins the status of oldest Grammy winner ever.
On March 21, 2011, just over a month after the award ceremony, he died from a heart attack at the age of 97.