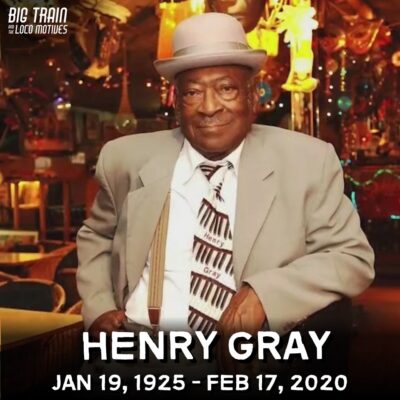 HEY LOCO FANS – Lets sing happy birthday to blues piano player Henry Gray who was born this day in 1925. He is credited as helping to create the distinctive sound of the Chicago blues piano.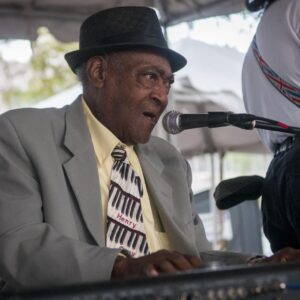 Growing up he began playing piano and organ in the local church, and his family eventually got a piano for the house. By the time he was 16 he was asked to play at a club near the family home. After a stint in the Army Gray relocated to Chicago in 1946. He began hanging out in the bustling postwar club scene there, and he got to know Muddy Waters and Howlin' Wolf. In 1956 Wolf asked Gray to join his band. He quickly accepted the offer and stayed on until 1968.
Gray also became a session player for Chess Records, and recorded or performed with Robert Lockwood Jr., Billy Boy Arnold, Muddy Waters, Johnny Shines, Hubert Sumlin, Lazy Lester, Buddy Guy, James Cotton, Jimmy Reed, and Koko Taylor among others.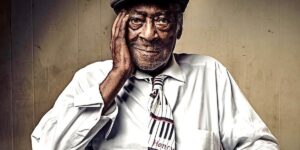 Following the death of his father in 1968, Gray returned to Louisiana. Gray worked as a roofer for the next 15 years. After returning to Louisiana, Gray performed at the New Orleans Jazz and Heritage Festival, Montreal Jazz Festival, the Chicago Blues Festival, and the San Francisco Blues Festival. In 1999 he was nominated for a Grammy for his playing on the Tribute to Howlin' Wolf album.
In the 1990s Gray starting recording a string of albums. . In 2017, the same year Gray was inducted into the Blues Hall of Fame, he brought out the album 92, the title referring to his age at the time it was released. Henry Gray died on February 17, 2020 in Baton Rouge; he was 95 years old. He played for more than seven decades and has more than 58 albums to his credit, including recordings for Chess Records.