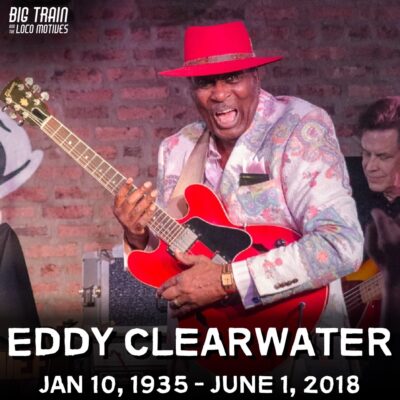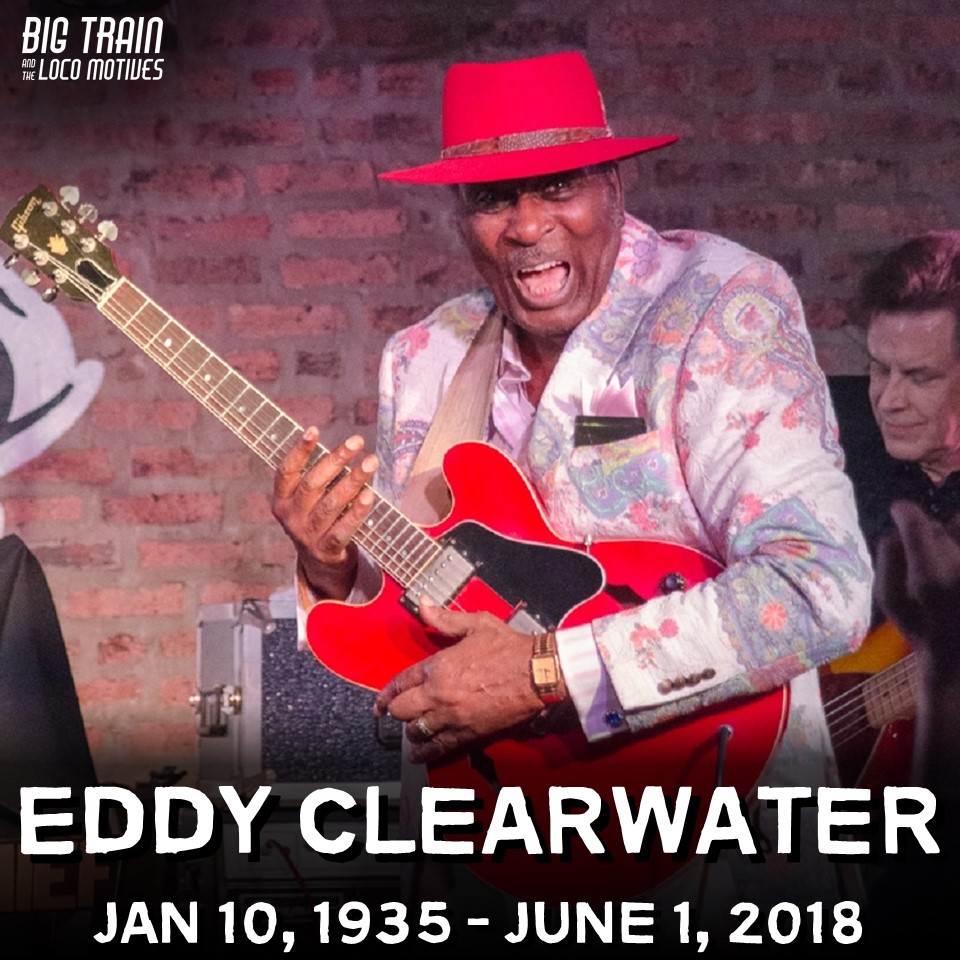 HEY LOCO FANS – Happy birthday to the flamboyant blues guitarist Eddy Clearwater!  He earned a reputation early in his career as a colorful and versatile entertainer, one whose onstage flamboyance belied his soft-spoken nature. A Chuck Berry act was once his specialty, and he learned how to play music, from Top 40 to country to R&B, to please any audience in the clubs of Chicago and the suburbs. But his blues roots ran deep, back to the Macon, Mississippi area where he was born Edward Harrington on January 10, 1935, to a prodigious musical family tree that includes Carey and Lurrie Bell, and to the West Side blues of Otis Rush and Magic Sam that inspired him.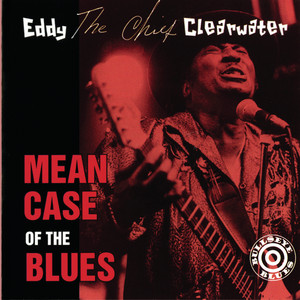 By the time he made his first record for his uncle Houston Harrington's Atomic-H label in 1958, he had acquired the stage name Clear Waters (later just Clearwater)– a play on another of his influences, Muddy Waters. A few more singles followed, some in the Chuck Berry vein, but when it came time to do his first albums his blues talents had begun to be recognized in Europe and in the blues clubs of Chicago.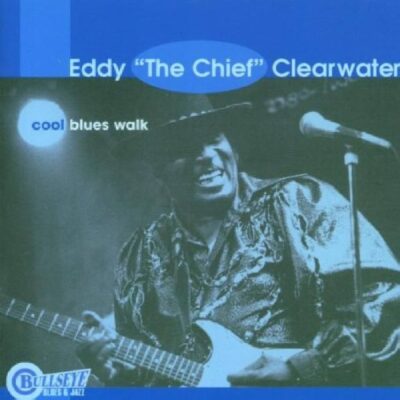 He earned another nickname, "The Chief," from the title of his first American LP on Rooster Blues when he posed for the cover on horseback in an Indian headdress (a gift from a fan). Already playing one of the busiest nightclub schedules of any Chicago bluesman, Clearwater ramped up his road work and rocked the blues harder than ever.
More albums for Rooster Blues, Blind Pig, Bullseye Blues, and his own Cleartone imprint followed, along with assorted European releases, leading to widely acclaimed releases for Bullseye Blues (Rock 'n' Roll City, with Los Straitjackets) and Alligator (West Side Strut). Still strutting his stuff in his war bonnet, Eddy Clearwater added to a proud legacy every time he stepped onstage or into a recording studio. He was inducted into the Blues Hall of Fame on May 4, 2016.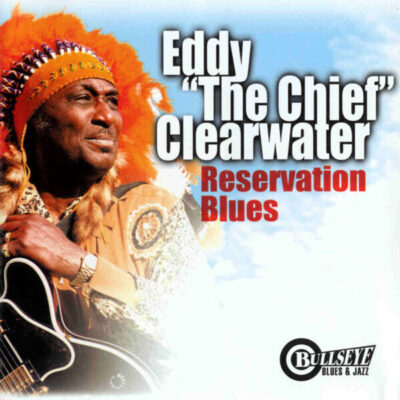 Here's a great write-up about Clearwater from the blues historian Bill Dahl: Once dismissed by purists as a Chuck Berry imitator (and an accurate one at that), tall, lean, and lanky Chicago southpaw Eddy Clearwater became recognized as a prime progenitor of West Side-style blues guitar. That's not to say he wouldn't liven up a gig with a little duck-walking or a frat party rendition of "Shout"; after all, Clearwater brought a wide array of influences to the party. Gospel, country, '50s rock, and deep-down blues were all incorporated into his slashing guitar attack.
But when he put his mind to it, "The Chief" (a nickname accrued from his penchant for donning Native American headdresses on-stage) was one of the Windy City's finest bluesmen. Eddy Harrington split Birmingham, Alabama, for Chicago in 1950, initially billing himself on the city's South and West Sides as Guitar Eddy. His uncle, Rev. Houston H. Harrington, handed his nephew his initial recording opportunity; the good reverend operated a small label, Atomic-H. Eddy made the most of it, laying down a shimmering minor-key instrumental, "A-Minor Cha Cha," and the Berry -derived "Hillbilly Blues" (both on Delmark's Chicago Ain't Nothin' But a Blues Band anthology).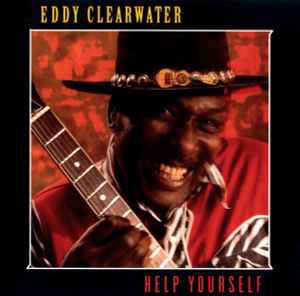 Drummer Jump Jackson invented Eddy's stage moniker as a takeoff on the name of Muddy Waters . As Clear Waters, he waxed another terrific Berry knockoff, "Cool Water," for Jackson's LaSalle logo. By the time he journeyed to Cincinnati in 1961 to cut the glorious auto rocker "I Was Gone," a joyous "A Real Good Time," and the timely "Twist Like This" for Federal Records producer Sonny Thompson , he was officially Eddy Clearwater. Things were sparse for quite a while after that; Clearwater occasionally secured a live gig dishing out rock and country ditties when blues jobs dried up. But Rooster Blues' 1980 release of The Chief, an extraordinarily strong album by any standards, announced to the world that Eddy Clearwater's ascendancy to Chicago blues stardom was officially underway.
The next decade found Clearwater waxing two encores for Rooster Blues, Help Yourself for Blind Pig in 1992, and Mean Case of the Blues in 1996 on his reactivated Cleartone Records, followed by Cool Blues Walk in 1998, Chicago Daily Blues in 1999, and Reservation Blues in 2000. With consistently exciting live performances, Clearwater cemented his reputation as a masterful showman whose principal goal was to provide his fans with a real good time. Keeping in that tradition, Clearwater teamed up with like-minded showmen Los Straitjackets , releasing Rock 'n' Roll City in 2003 on Rounder, followed five years later by his first session for the Alligator label, West Side Strut. Clearwater continued performing up until his death in June 2018, having played a show at Buddy Guy 's Legends club just a couple weeks before.