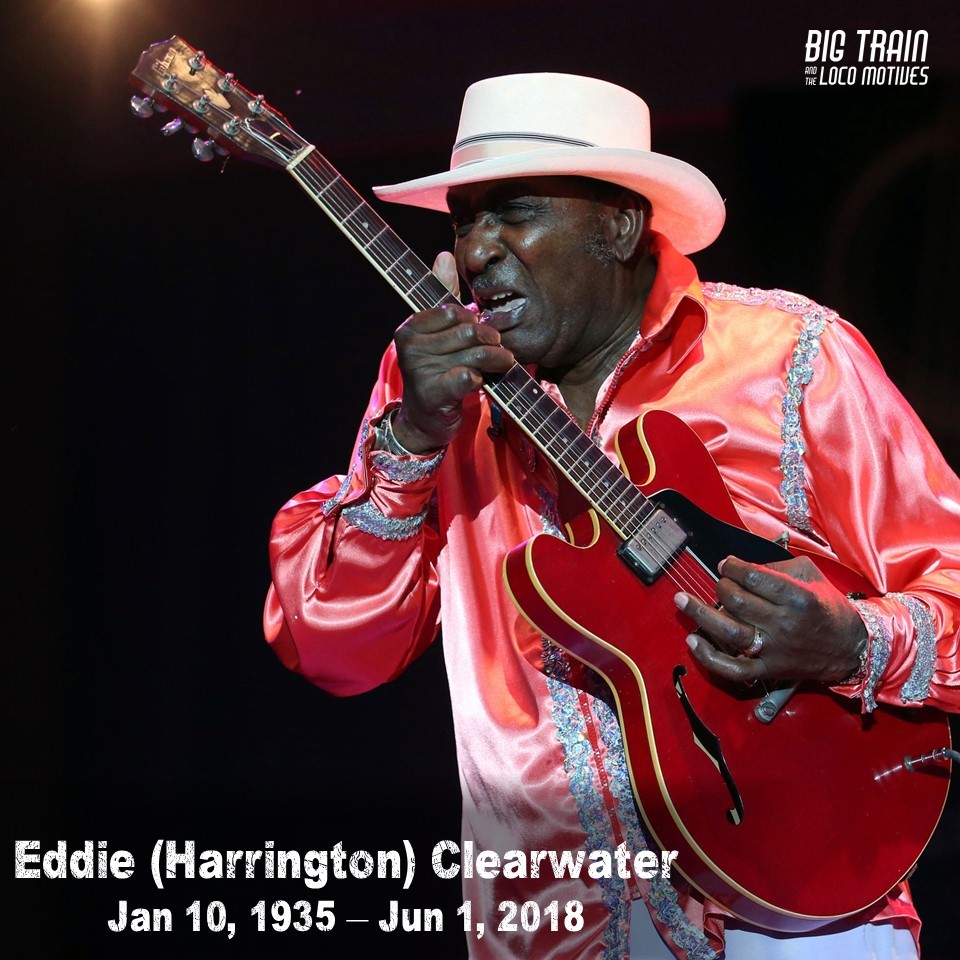 HEY LOCO FANS – We lost a good June 1 in 2018. Eddy Clearwater earned a reputation early in his career as a colorful and versatile entertainer, one whose onstage flamboyance belied his soft-spoken nature. A Chuck Berry act was once his specialty, and he learned how to play music, from Top 40 to country to R&B, to please any audience in the clubs of Chicago and the suburbs. But his blues roots ran deep, back to the Macon, Mississippi area where he was born Edward Harrington on January 10, 1935, to a prodigious musical family tree that includes Carey and Lurrie Bell, and to the West Side blues of Otis Rush and Magic Sam that inspired him.
By the time he made his first record for his uncle Houston Harrington's Atomic-H label in 1958, he had acquired the stage name Clear Waters (later just Clearwater)– a play on another of his influences, Muddy Waters. A few more singles followed, some in the Chuck Berry vein, but when it came time to do his first albums his blues talents had begun to be recognized in Europe and in the blues clubs of Chicago.
He earned another nickname, "The Chief," from the title of his first American LP on Rooster Blues when he posed for the cover on horseback in an Indian headdress (a gift from a fan). Already playing one of the busiest nightclub schedules of any Chicago bluesman, Clearwater ramped up his road work and rocked the blues harder than ever.
More albums for Rooster Blues, Blind Pig, Bullseye Blues, and his own Cleartone imprint followed, along with assorted European releases, leading to widely acclaimed releases for Bullseye Blues (Rock 'n' Roll City, with Los Straitjackets) and Alligator (West Side Strut). Still strutting his stuff in his war bonnet, Eddy Clearwater added to a proud legacy every time he stepped onstage or into a recording studio. He was inducted into the Blues Hall of Fame on May 4, 2016.