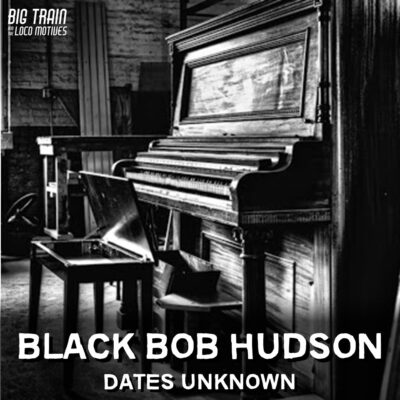 HEY LOCO FANS – There are plenty of ghosts in the history of blues music. Musicians of whom nothing or almost nothing is known, but who have left their legacies in just a few 78s. Hidden by their pseudonyms and behind their 88's, they have scored some of the highest moments in blues.
One is known as Black Bob Hudson. His real name is unknown, but suggestions have included Bob Hudson, Bob Robinson, Bob Alexander, and Bob Schanault (or Chenault).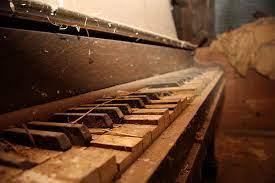 Almost nothing is known of his life beyond his recordings. But his recordings are nothing short of marvelous.
Black Bob has an instantly recognizable, ragtime-influenced style, and he recorded extensively as a sideman at Chicago during the 1930s. His forte is "good time" music and is thought to be originally from Indianapolis or St. Louis. He was active in Cincinnati in the late 1920s, although there he was known as Black Jack. In about 1927 moved to Chicago, where he adopted the name Black Bob.
Now check out this list of who he backed or accompanied during their studio recordings. Black Bob recorded behind Big Bill Broonzy, Trixie Butler; Chicago Black Swans, Chicago Sanctified Singers,Amos Easton, Teddy Edwards, Jazz Gillum, Hokum Boys, Lil Johnson, Little Bill, Willie Lofton, Joe McCoy, Billy Mack, Willie Mae McKenzie, Memphis Minnie, Midnight Ramblers, Arnett Nelson, Papa Charlie McCoy, State Street Boys, State Street Swingers, Tampa Red, John D. Twitty, Washboard Sam, Casey Bill Weldon, Charley West.
Memphis Minnie claimed that she was working with Black Bob up to 1954, although he seems not to have recorded after 1942.
From there, he drops off the map, and nothing is known of his later life. But he warrants mentioning if for no other reason than to pay homage to him and the countless others that were so instrumental in creating the blues we know today.
Recorded in August, 1936. Big Bill Broonzy (vocal, guitar) is accompanied here by the mysterious Black Bob (piano).