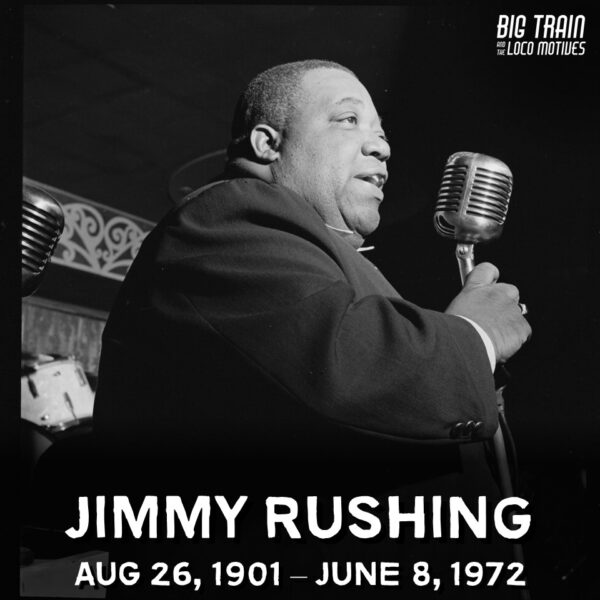 HEY LOCO FANS – A big Happy Birthday to blues shouter Jimmy Rushing, born this day in 1901! From Oklahoma City, OK, he is best known as the featured vocalist of Count Basie's Orchestra from 1935 to 1948.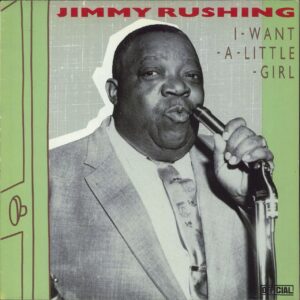 Rushing was known as "Mister Five-By-Five", an affectionate reference to his height and girth. He joined Walter Page's Blue Devils in 1927 and then joined Bennie Moten's band in 1929. He stayed with the successor Count Basie band when Moten died in 1935.
Rushing said that his first time singing in front of an audience was in 1924. He was playing piano at a club when the featured singer, Carlyn Williams, invited him to do a vocal. "I got out there and broke it up. I was a singer from then on," he said.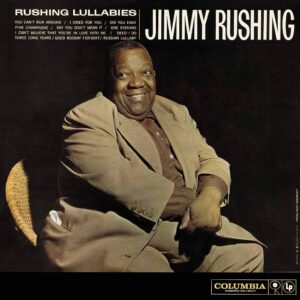 Rushing was a powerful singer who had a range from baritone to tenor. Classified as a "blues shouter", he could project his voice so that it soared over the horn and reed sections in a big-band setting. Basie claimed that Rushing "never had an equal" as a blues vocalist. Dave Brubeck defined Rushing's status among blues singers as "the daddy of them all."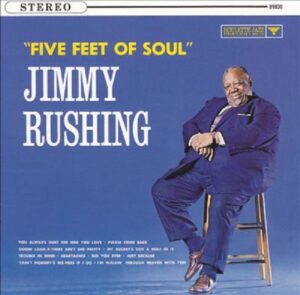 After his tenure with Basie, he recorded a series of solo albums with such luminaries as Dave Brubeck, Coleman Hawkins and Benny Goodman, the latter of whom he appeared with at the Brussels World's Fair in 1958 as immortalized in "Brussels Blues." He appeared on TV in The Sound of Jazz in 1957, was featured in Jon Hendricks ' The Evolution of the Blues , and also had a singing and acting role in the 1969 film The Learning Tree.
Until weeks before his death, he was singing on weekends at the Half Note Club in Manhattan. Rushing died June 8, 1972