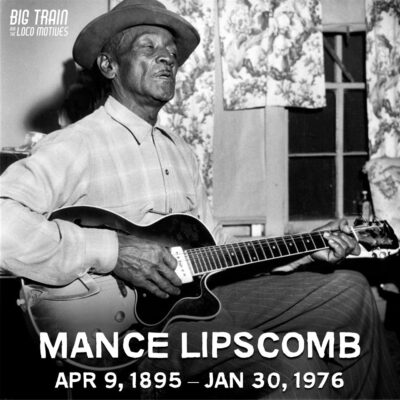 HEY LOCO FANS – Happy Birthday to Texas blues man Mance Lipscomb. He was born Beau De Glen Lipscomb near Navasota, Texas. As a youth he took the name Mance (short for emancipation) from a friend of his oldest brother, Charlie.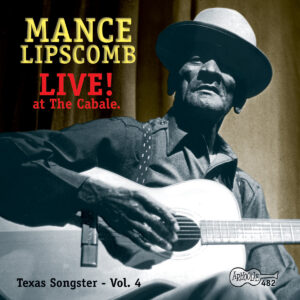 His father had been born into slavery in Alabama; his mother was half African American and half Native American. His father left home when he was a child, so he had to leave school after the third grade to work in the fields alongside his mother. For most of his life, Lipscomb supported himself as a tenant farmer in Texas.
His mother bought him a guitar and he taught himself to play by watching and listening. He became an accomplished performer.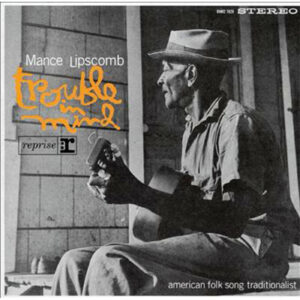 He began playing the guitar at an early age and played regularly for years at local gatherings, mostly what he called "Saturday night suppers" hosted by someone in the area. Until around 1960, most of his musical activity took place within the local community around Navasota.
Unlike many of his contemporaries, Lipscomb did not record in the early blues era.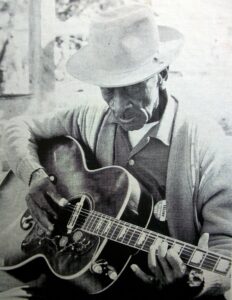 He was discovered and recorded by music researchers in 1960, during a revival of interest in the country blues and quickly became in important figure in the American folk revival.. He recorded many albums of blues, ragtime, Tin Pan Alley, and folk music singing and accompanying himself on acoustic guitar. Lipscomb had a "dead-thumb" finger-picking guitar technique and an expressive voice. He honed his skills by playing in nearby Brenham, Texas, with a blind musician, Sam Rogers.
In May 1963, he appeared at the first Monterey Folk Festival, (which later became the Monterey Pop Festival) alongside other folk artists such as Bob Dylan, and Peter, Paul and Mary in California.
He was a regular performer at folk festivals and folk-blues clubs around the United States, notably the Ash Grove in Los Angeles, California. He was known not only for his singing and intricate guitar style, but also as a storyteller and country "sage".
He died in Navasota, Texas, in 1976, two years after suffering a stroke. He is buried in Oakland Cemetery, Navasota.