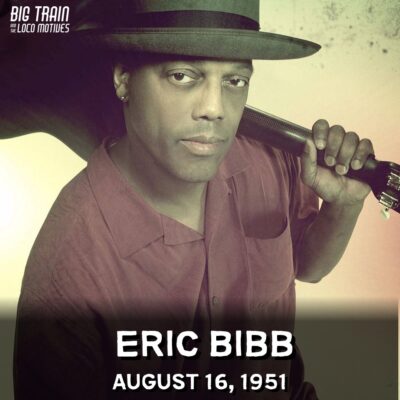 HEY LOCO FANS – Happy Birthday August 16 to blues singer songwriter Eric Bibb!
Bibb's father, Leon, was a musical theater singer, who made a name for himself as part of the 1960s New York folk scene; his uncle was the jazz pianist and composer John Lewis, of the Modern Jazz Quartet. Family friends included Pete Seeger, Odetta, Bob Dylan, and the late Paul Robeson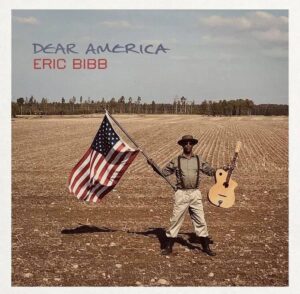 He was given his first steel-string acoustic guitar at age seven. Growing up surrounded by talent, he recalls a childhood conversation with Bob Dylan, who, on the subject of guitar playing, advised the 11-year-old Bibb to "Keep it simple, forget all that fancy stuff".
IIn 1970, Bibb left New York City for Paris, where he met with guitarist Mickey Baker . There, he began to focus on blues guitar, and after moving to Stockholm, he became enamored with prewar blues. He continued to write his own songs and perform during this time, and returned to New York in 1980 to pursue a career as a folk and blues singer. He performed at the London Blues Festival in 1996, where he shared a set with Corey Harris and Keb' Mo'.
His third album, Me to You, featured performances and collaborations with some of his musical heroes, including Pops & Mavis Staples and Taj Mahal. Bibb joined Robert Cray on two U.S. tours in 2001 and 2002, and opened for Ray Charles in the summer of 2002.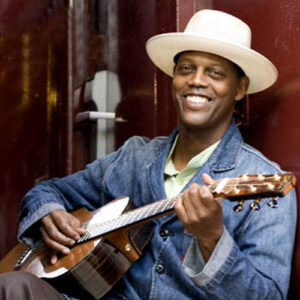 Bibb was nominated for a Grammy for "Shakin' a Tailfeather," and he has been nominated for many W.C. Handy Awards in a variety of categories. Ever the prolific songwriter, forever brimming with new musical ideas and a freshness of appreciation with no dimming in his enthusiasm for performing, Bibb has kept up a hectic schedule of performing and recording. sessions included a collaboration with his father, Praising Peace: A Tribute to Paul Robeson, and later with Bonnie Raitt and Ruthie Foster.
Eric Bibb continues to impress with his nod to the past and traditional styles of folk and blues, and has a firm grasp on taking the genre forward.