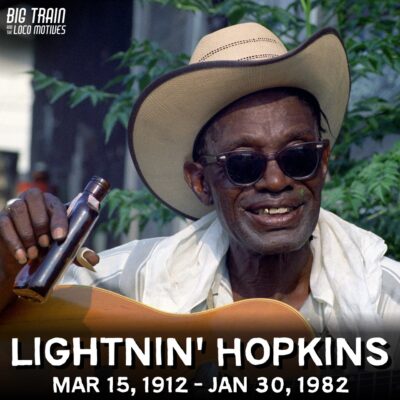 HEY LOCO FANS – Happy Birthday to the one and only blues guitarist "Lightnin'" Hopkins born this day in 1912.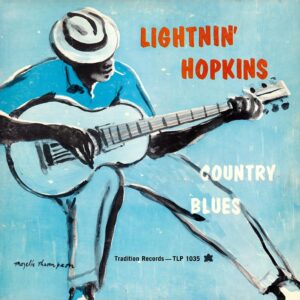 A record company executive dubbed him "Lightnin'" Hopkins when he was paired with blues pianist and Wilson "Thunder" Smith.
He was born Samuel John Hopkins in Centerville, Texas and as a child he was immersed in the sounds of the blues. At the age of 8 he met Blind Lemon Jefferson at a church picnic and went on to learn from his distant older cousin, the country blues singer Alger "Texas" Alexander; Hopkins had another cousin, the Texas electric blues guitarist Frankie Lee Sims, with whom he later recorded. Hopkins began accompanying Jefferson on guitar at informal church gatherings.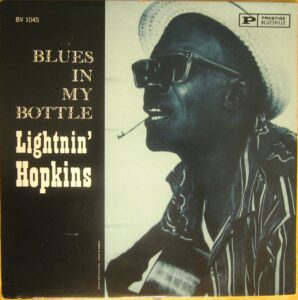 Hopkins's style was born from spending many hours playing informally without a backing band. His distinctive fingerstyle technique often included playing, in effect, bass, rhythm, lead, and percussion at the same time. Tapping or slapping the body of his guitar added rhythmic accompaniment.
Much of Hopkins's music follows the standard 12-bar blues template, but his phrasing was free and loose. Many of his songs were in the talking blues style, but he was a powerful and confident singer. Lyrically, his songs expressed the problems of life in the segregated South, bad luck in love and other subjects common in the blues idiom. He dealt with these subjects with humor and good nature. He often referred to himself as "Poor Lightnin'" in his songs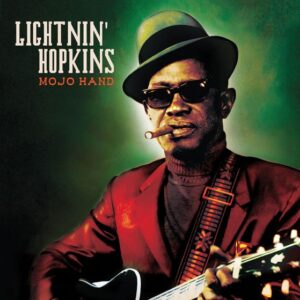 Hopkins died of esophageal cancer in Houston on January 30, 1982, at the age of 69.
In 2010 Rolling Stone magazine ranked him No. 71 on its list of the 100 greatest guitarists of all time.
Hopkins was Houston's poet-in-residence for 35 years. He recorded more albums than any other blues musician.
Baby, Please Don't Go – Lightnin' Hopkins