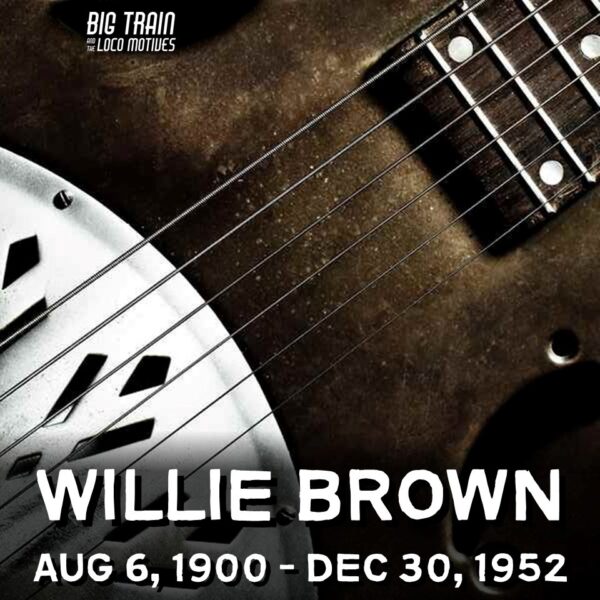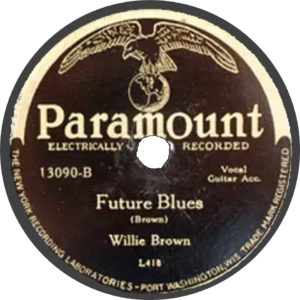 HEY LOCO FANS – Happy Birthday to Willie Lee Brown! He performed and recorded with other notable blues musicians, including Son House and Charlie Patton, and was an influence on Robert Johnson and Muddy Waters. Brown is considered one of the pioneering musicians of the Delta blues genre.
Brown was born in Clarksdale, Mississippi, in 1900. He learned to play the guitar as a teenager. He played with such notables as Charley Patton, Son House and Robert Johnson. He was not a self-promoting front man, preferring to "second" other musicians. Little is known for certain about the man whom Johnson called "my friend Willie Brown" (in his "Cross Road Blues") and whom Johnson once indicated should be notified in event of his death.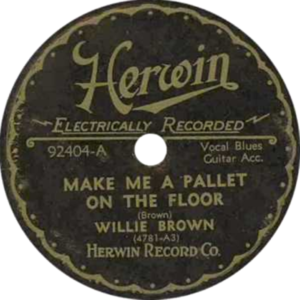 Brown played with Patton on "M & O Blues" and "Future Blues", recorded for Paramount Records in 1930. Both songs appear on the album Son House & the Great Delta Blues Singers 1928–1930 and are also included in the JSP box set of Patton's recordings. At least four other songs Brown recorded for Paramount have never been found.
There has been speculation and some dispute about whether Brown played backup on "Rowdy Blues", and "Mississippi Bottom Blues", 1929 songs credited to Kid Bailey, or recorded it himself using the name of Kid Bailey. Brown died of heart disease in Tunica, Mississippi, in 1952, at the age of 52.
Willie Brown – Make Me A Pallet On The Floor
Make me down, a pallet on your floor
I want you to make me down, one pallet on your floor
I want you to make me down, one pallet on your floor
Now make it so your man will never roam
Now I want you to make me one bunk upside your wall
Now I want you to make me up one bunk upside your wall
I want you to make me down, one bunk upside your wall
Sure now, make it now babe, just as long as I am tall
Oh, I love you babe, cause you so nice and brown
Now babe, I love you cause you so nice and brown
Now I love you babe, cause you so nice and brown
Cause you tailor made it, ain't no hand me down
Now I love you, tell the world I do
Now babe, I love you, I tell the world I do
Now babe, I love you, I tell the world I do
I don't know no world to be like I love you
Now I'm goin' away, just for you on my mind
Now babe, I'm goin' away, just for you on my mind
Now babe, I'm goin', just for you on my mind
Cause you keep me worried for the lonely time
Now mama, just as sure as two and two is four
Now babe, just as sure as two and two is four
Just as sure, now babe, as two and two is four
I'm gonna get me another that don't want you no more