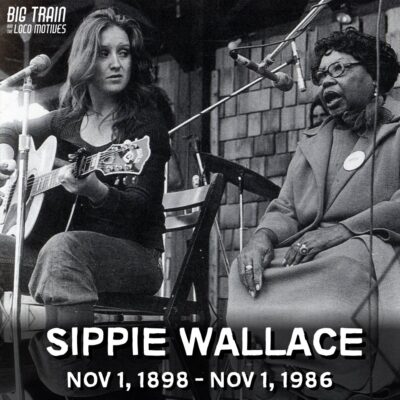 HEY LOCO FANS – Nov 1st is a significant date for Sippie Wallace, born Beulah Belle Thomas. This blues and gospel legend was both born (1898) and died (1986) on Nov 1.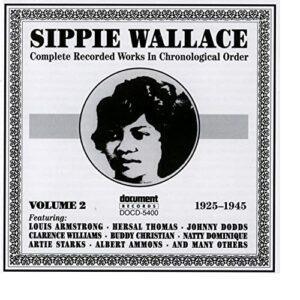 She was a classic female blues singer from the '20s, Wallace kept performing and recording until her death. She was a major influence on a young Bonnie Raitt, who recorded several of Wallace's songs and performed live with her.
Born and raised in Houston, she sang and played piano in church. She sang with tent shows, got married, in 1923, Sippie and 2 brothers moved to Chicago and eventually earned a recording contract.
Her first releases were hits, and between 1923 and 1927, she recorded over 40 songs. After her recording contract was finished in the late '20s, she moved to Detroit in 1929. In the early '30s, Wallace stopped recording, only performing the occasional gig.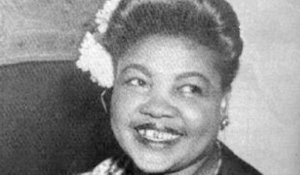 In 1936, both brothers and her husband died. Following their deaths, Sippie joined the Leland Baptist Church in Detroit, where she was an organist and vocalist; she stayed with the church for the next 40 years and was largely inactive on the blues scene.
In 1966, she was lured out of retirement by her friend Victoria Spivey , who convinced Sippie to join the thriving blues and folk festival circuit. Wallace not only joined the circuit, she began recording again and became quite popular. In 1970, Sippie Wallace suffered a stroke, but she was able to continue recording and performing, although not as frequently as she had before.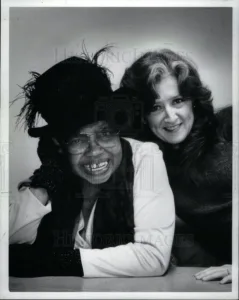 In 1982, Bonnie Raitt —who had long claimed Sippie as a major influence—helped Wallace land a contract with Atlantic Records. Raitt produced the resulting album, which won the W.C. Handy Award for best blues album of the year and was nominated for a Grammy. The album turned out to be Sippie Wallace's last recording—she died in 1986, when she was 88 years old.