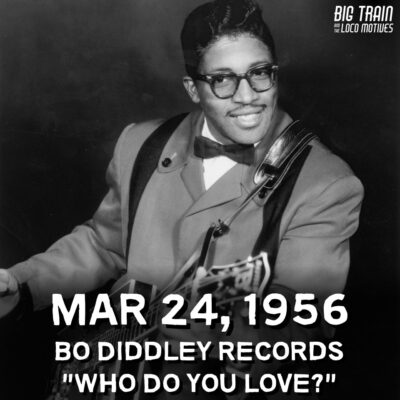 HEY LOCO FANS – Bo Diddley recorded one of his most popular and enduring songs "Who Do You Love?" on this day in 1956 in Chicago.
The song represents one of Bo Diddley's strongest lyrical efforts and uses a combination of hoodoo-type imagery and boasting. It is an upbeat rocker, but the original did not use the signature Bo Diddley beat rhythm.
"Who Do You Love?" was part of Bo Diddley's repertoire throughout his career, but none of his various recordings reached the record charts. The song has been interpreted and recorded by numerous musicians in different styles, often adding a Bo Diddley beat. Popular renditions include those by Ronnie Hawkins and George Thorogood.
"Who Do You Love?" was recorded one year after recording the eponymous "Bo Diddley", his debut single. Bo Diddley uses his characteristic sound processing effects, including echoey vocal and tremolo-laden rhythm electric guitar.
Guitarist Jody Williams answers the vocal lines with prominent, distinctive overdriven guitar fills and a solo. Biographer George R. White calls his playing "revolutionary". In naming Williams to its list of "35 Blues Guitarists Who Definitely Started It All", Spin magazine adds, "His solo on Diddley's 'Who Do You Love?' is a lesson in evil".
Clifton James plays the drums and percussionist Jerome Green adds maracas.
More about Bo Diddley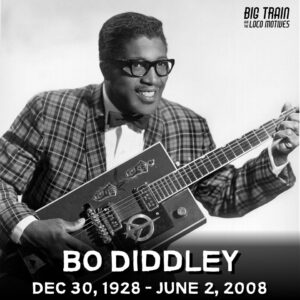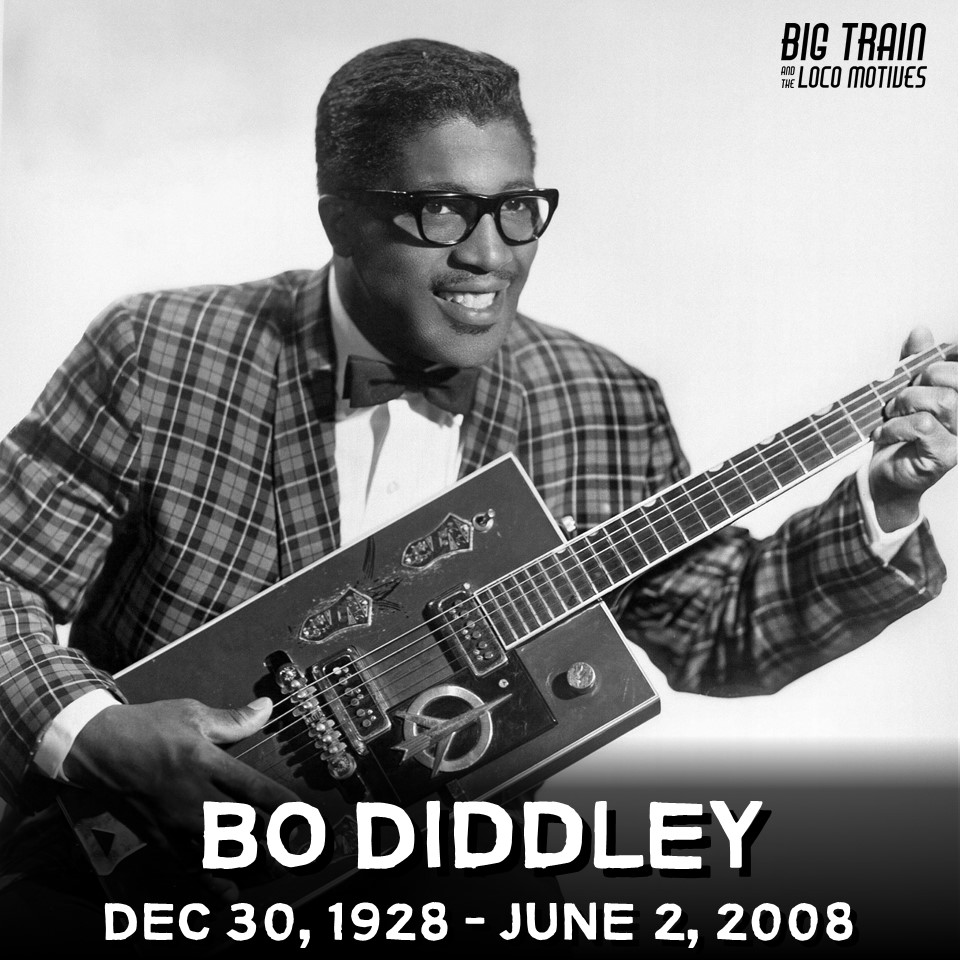 He only had a few hits in the 1950s and early '60s, but as Bo Diddley sang, "You Can't Judge a Book by Its Cover." You can't judge an artist by his chart success, either, and Diddley produced greater and more influential music than all but a handful of the best early rockers. The Bo Diddley beat — bomp, ba-bomp-bomp, bomp-bomp — is one of rock & roll's bedrock rhythms, showing up in the work of Buddy Holly, the Rolling Stones, and even pop-garage knock-offs like the Strangeloves' 1965 hit "I Want Candy." Diddley's hypnotic rhythmic attack and declamatory, boasting vocals stretched back as far as Africa for their roots, and looked as far into the future as rap. His trademark otherworldly vibrating, fuzzy guitar style did much to expand the instrument's power and range. But even more important, Bo's bounce was fun and irresistibly rocking, with a wisecracking, jiving tone that epitomized rock & roll at its most humorously outlandish and freewheeling.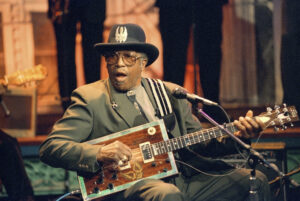 Before taking up blues and R&B, Diddley had studied classical violin, but shifted gears after hearing John Lee Hooker. In the early '50s, he began playing with his longtime partner, maraca player Jerome Green, to get what Bo's called "that freight train sound." Billy Boy Arnold, a fine blues harmonica player and singer in his own right, was also playing with Diddley when the guitarist got a deal with Chess in the mid-'50s (after being turned down by rival Chicago label Vee-Jay). His very first single, "Bo Diddley"/"I'm a Man" (1955), was a double-sided monster. The A-side was soaked with futuristic waves of tremolo guitar, set to an ageless nursery rhyme; the flip was a bump-and-grind, harmonica-driven shuffle, based around a devastating blues riff. But the result was not exactly blues, or even straight R&B, but a new kind of guitar-based rock & roll, soaked in the blues and R&B, but owing allegiance to neither.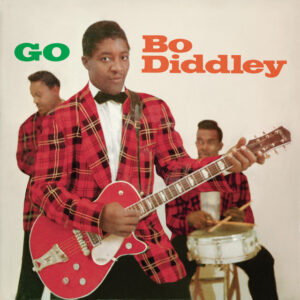 Diddley was never a top seller on the order of his Chess rival Chuck Berry, but over the next half-dozen or so years, he produced a catalog of classics that rival Berry's in quality. "You Don't Love Me," "Diddley Daddy," "Pretty Thing," "Diddy Wah Diddy," "Who Do You Love?," "Mona," "Road Runner," "You Can't Judge a Book by Its Cover" — all are stone-cold standards of early, riff-driven rock & roll at its funkiest. Oddly enough, his only Top 20 pop hit was an atypical, absurd back-and-forth rap between him and Jerome Green, "Say Man," that came about almost by accident as the pair were fooling around in the studio.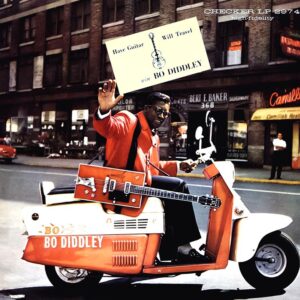 As a live performer, Diddley was galvanizing, using his trademark square guitars and distorted amplification to produce new sounds that anticipated the innovations of '60s guitarists like Jimi Hendrix. In Great Britain, he was revered as a giant on the order of Chuck Berry and Muddy Waters. The Rolling Stones in particular borrowed a lot from Bo's rhythms and attitude in their early days, although they only officially covered a couple of his tunes, "Mona" and "I'm Alright." Other British R&B groups like the Yardbirds, Animals, and Pretty Things also covered Diddley standards in their early days. Buddy Holly covered "Bo Diddley" and used a modified Bo Diddley beat on "Not Fade Away"; when the Stones gave the song the full-on Bo treatment (complete with shaking maracas), the result was their first big British hit.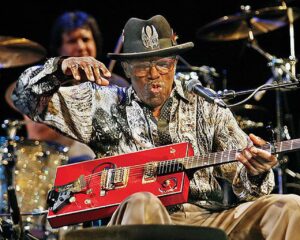 The British Invasion helped increase the public's awareness of Diddley's importance, and ever since then he's been a popular live act. Sadly, though, his career as a recording artist — in commercial and artistic terms — was over by the time the Beatles and Stones hit America. He would record with ongoing and declining frequency, but after 1963, he never wrote or recorded original material on par with his early classics. Whether he'd spent his muse, or just felt he could coast on his laurels, is hard to say. But he remains a vital part of the collective rock & roll consciousness, and occasionally reached wider visibility via a 1979 tour with the Clash, a cameo role in the film Trading Places, a late-'80s tour with Ronnie Wood, and a 1989 television commercial for sports shoes with star athlete Bo Jackson.
– by Richie Unterberger
Bo Diddley – "Who do you love?" (1957)